The 2019 Christmas Catalog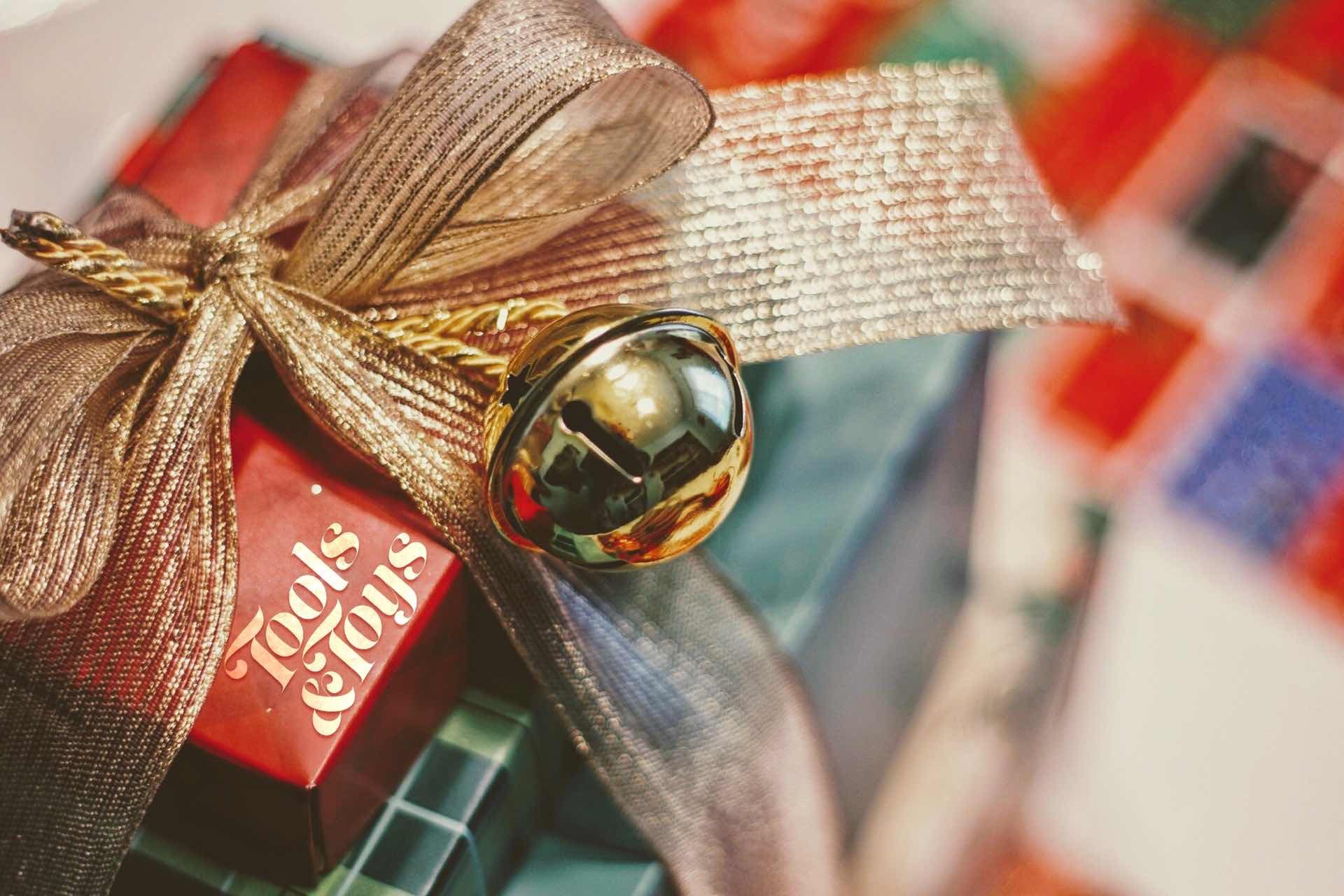 Ah yes, come in, come in. Have a seat, friend, and allow me to welcome you to the 2019 Tools & Toys Christmas Catalog!

Skip down to Table of Contents
I see youve visited us in years past, so Im sure you understand by now how this all goes. Just to refresh your memory though, weve combed through the past years items and hand-selected the neatest, most gift-worthy of them for your holiday shopping and personal wishlist needs.
We understand this is an extensive catalog to browse all at once, so like past years, weve grouped the items into categories and have a handy
Table of Contents
that lets you click around to any part of it you like. Dont worry, each section also has its own mini-list of contents and a return link to make the journey even easier.
Moreover, we are continuing our tradition of highlighting three of our favorite non-profits. Here at Tools & Toys we have always given away 11 percent of our gross income to charity, and during the months of November and December, well be donating 11% of our gross specifically to these three non-profits: App Camp for Girls, Operation Christmas Child, and St. Jude.
* * *
As weve said in past years, thank you so much, dear reader, for your attention and your patronage. Tools & Toys is now over 8 years old man, the time truly flies and continues to be predominately supported by readers like you who purchase something on Amazon through one of our links.
If the items weve curated below dont fit your needs or wants, ping us on Twitter and we will try to help.
Also, click this link before you do your shopping on Amazon, as its a way to support our work.
Thank you, and happy holidays!
The Tools & Toys Staff

Table of Contents
* * *
Apple
---
Return to Table of Contents
---
On top of looking great, Twelve Souths HiRise Pro stand is a sleek-as-all-get-out desk accessory that serves two purposes:
It ergonomically elevates an iMac, iMac Pro, or external display to eye level, with four height options to choose from.
It doubles as a gear garage to store desk paraphernalia in, keeping ones workspace organized and clutter-free.
The first purpose ties into the second, actually whichever of those four levels the iMac/display is placed at, it naturally creates a divider shelf inside the storage bay for a bit more organization.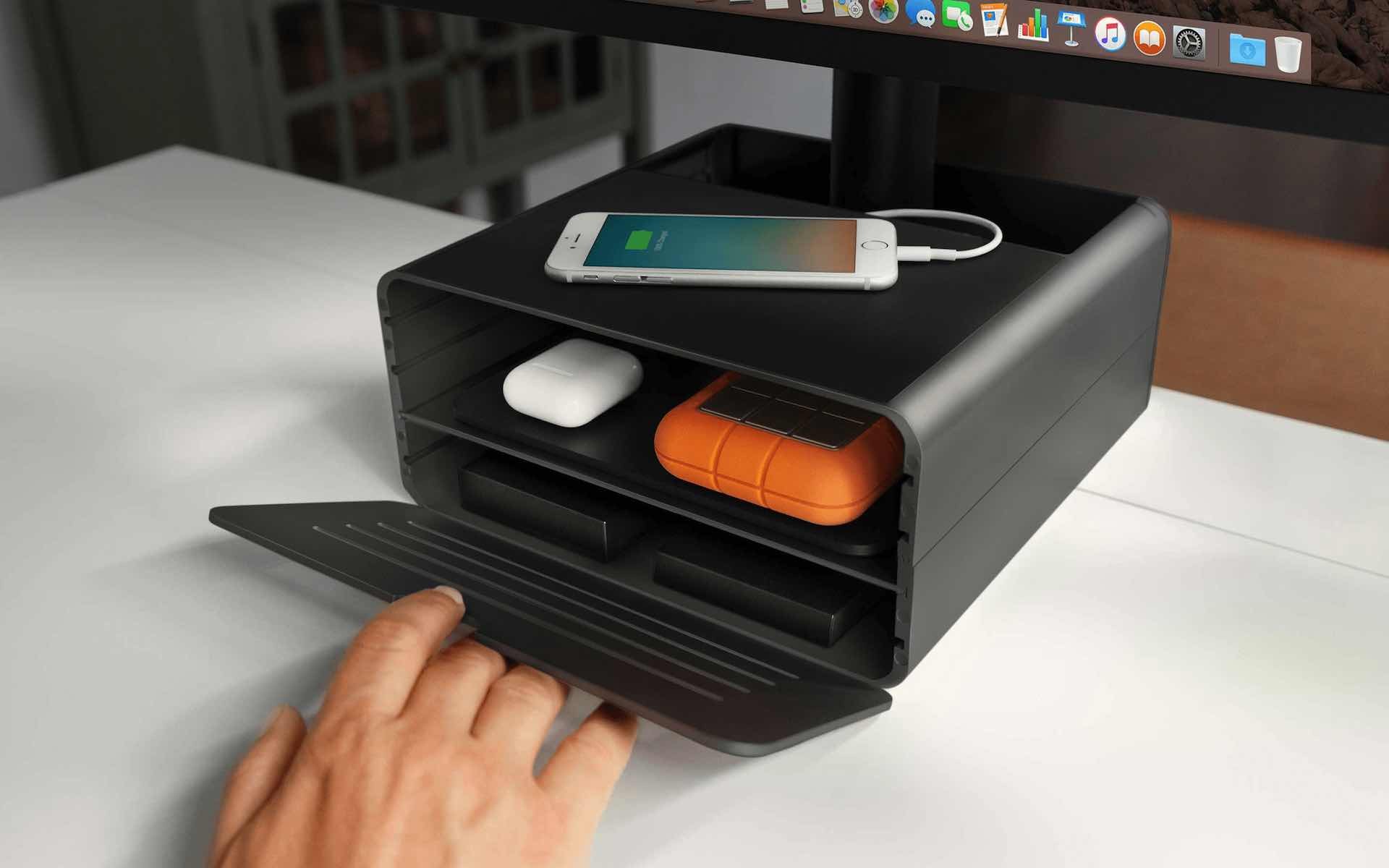 On the front of that bay is a vented, double-sided faceplate/grille thats gunmetal steel on one side (to match the rest of the HiRise Pro) and walnut wood on the other. It attaches magnetically on both sides so you can quickly swap looks at will.
The back of the bay has a cable management slot where you can feed whatever number of cables you like especially handy for backup drives stored inside the bay. The top of the stand sports a soft leather landing pad that acts like a valet tray for your iPhone, Apple Watch, keys, glasses, etc.
---
Know an Apple Watch owner whos super into Iron Man? Juuks Vitero Crimson band is just the gift. Made from hard anodized 6000-series aluminum commonly used for aerospace, automotive, and nautical applications the band sports a matte red (dare we say hot rod red?) color with a gold stripe down the center.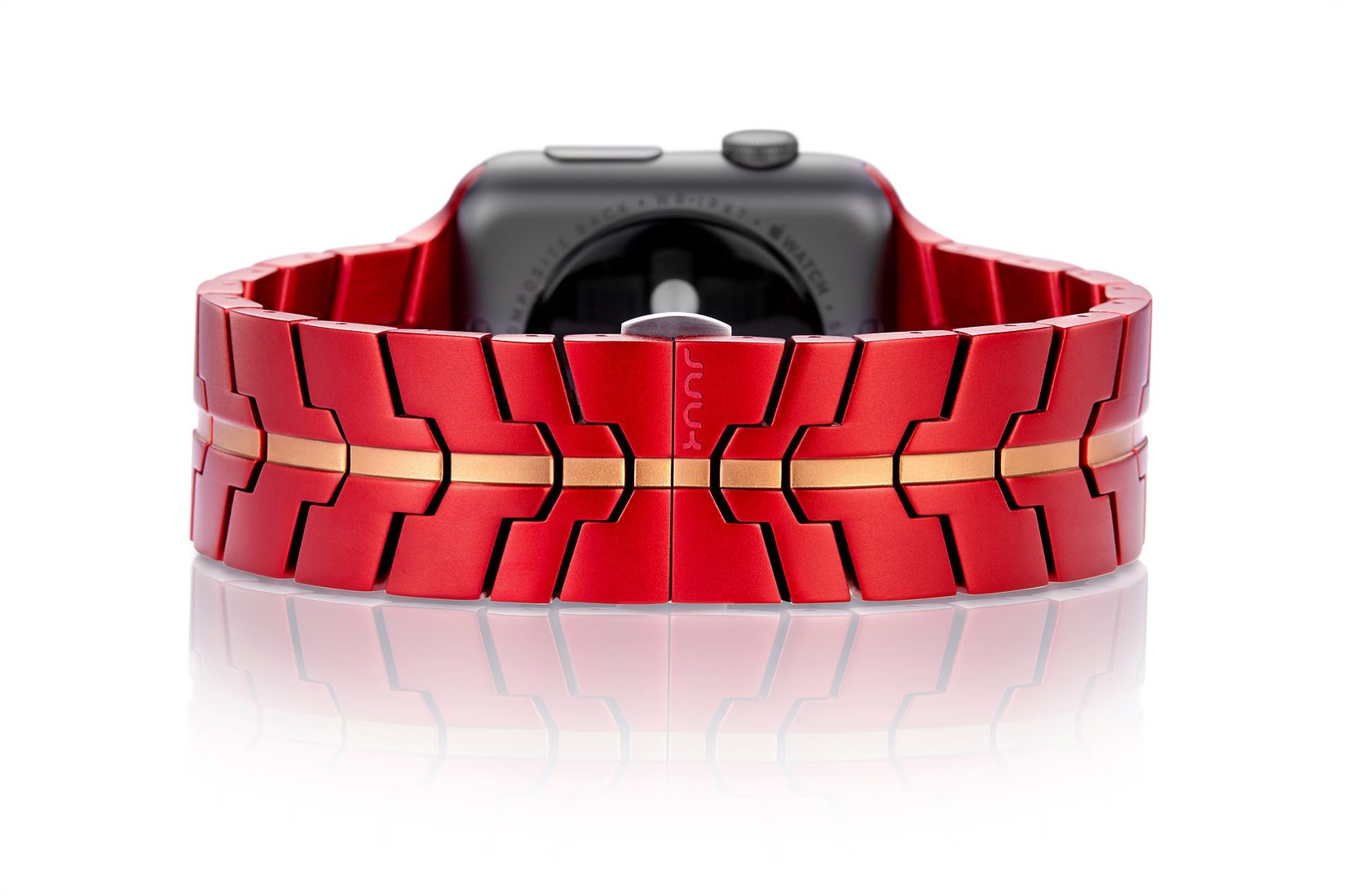 This band will practically make the wearer feel like a superhero. Pair it with a gold Apple Watch (42mm or 44mm) for best effect
---
Zhiyuns SMOOTH-Q2 gimbal is an ultra-portable handheld stabilizer for iPhone (and Android) that packs a surprising number features to help unleash its owners artistic side and take their photos and videos to the next level. Measuring only 204mm long, its about as pocket-friendly as these things get.
The SMOOTH-Q2 offers 360 degrees of rotation and has 3-axis stabilization, with three separate motors for smoothly tilting, panning, and rolling all of which work together to make your video shots truly cinematic without all the fancy-pants Hollywood equipment. Its made from a durable aluminum alloy with a handle coated in soft silicone, so itll hold up to any shoot and be comfortable to use all the while.
---
The TGT Wallet is something weve mentioned a number of times around here over the years, and its always a good fallback if you run out of gift ideas for someone (though youre surely not reading this catalog if thats the case
). However, theyve got another product we think is gift-worthy: the TGT iPad Case.
Introduced last November, this case fits the standard 9.7 iPad design and is made from a combination of marbleized calfskin leather and an extra-wide version of TGTs custom-woven elastic. The whole thing is proudly constructed in the US by local craftsmen and fittingly sports that Americana look weve always loved so much about their signature wallet.
---
A little over two years ago, our friends at Studio Neat released their Material Dock for iPhone and Apple Watch. And about a year ago from this writing, they announced an updated version that includes Qi charging.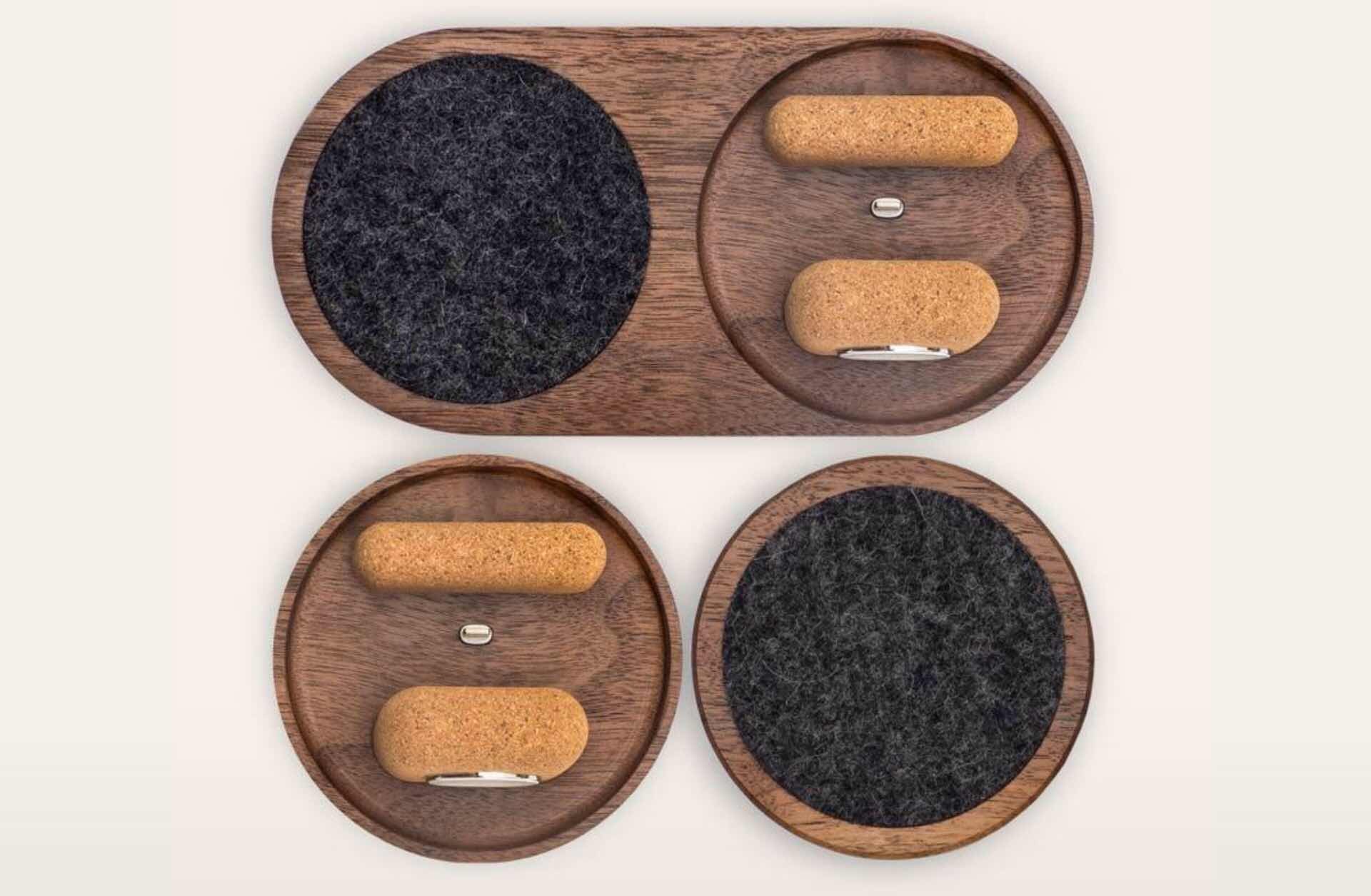 Check out the short video that shows off the Qi charging:
There are a few ways to purchase components of the Material Dock:
Wireless (Qi) + Watch + Lightning dock ($95)
Wireless (Qi) pad alone ($50)
Regular iPhone + Watch dock ($70)
Regular iPhone-only dock ($45)
---
In a surprise announcement just in time for the holidays, Apple unveiled their new AirPods Pro, a successor to their original AirPods with an all-new in-ear design and a customizable fit, with flexible silicone ear tips in three sizes.
More importantly though, the AirPods Pro boast active noise cancellation (with an optional transparency mode) that uses two microphones one outward-facing, and one facing inward toward the ear to analyze incoming sound 200 times a second and continually counter it with an equivalent level of anti-noise so the listener can be fully immersed in their favorite music/podcast/game/etc, unbothered by the outside world.
* * *
Audio
---
Return to Table of Contents
---
With an emphasis on brilliant, high-performance audio and a minimalist, gimmick-free design, U-Turn Audios Orbit turntables have for years been a way to dip ones toes into the vinyl world without breaking the bank.
For those whod like to up their aesthetic game though, thats where the Orbit Special hardwood model comes in. It features a gorgeous plinth machined from your choice of solid rift walnut or flatcut maple both sustainably sourced in the US rather than the colorful finishes their lower-end models are known for.
+ More details in our guide on a few great vinyl turntables.
---
Designed to unseat the QuietComfort 35 IIs, their own industry-standard flagship headphones, Boses new Noise-Cancelling Headphones 700 have been engineered with an all-new acoustic design that ekes out even better noise-cancelling performance, with 11 levels of incremental transition between full isolation and full transparency.
Also new is an adaptive four-microphone system that intelligently isolates your voice from competing noise and surrounding chaos, making the quality of your phone calls almost unbelievably good. As one Amazon reviewer notes, These are killer for conference calls even if you dare take them in the middle of Times Square, NYC.
---
Some people buy certain headphones for the audio quality. Others choose theirs more for fashion reasons. With Marshalls Major III wireless headphones, you dont have to compromise on either front.
On the visual appeal side, these on-ear cans sport stylish, square-shaped ear cups stamped with Marshalls signature logo, evoking the companys iconic amplifier design. They fall somewhere on the spectrum between vintage-looking and modern chic. Theyre pretty comfy to wear for extended periods too, thanks to their extra soft faux-leather earpads.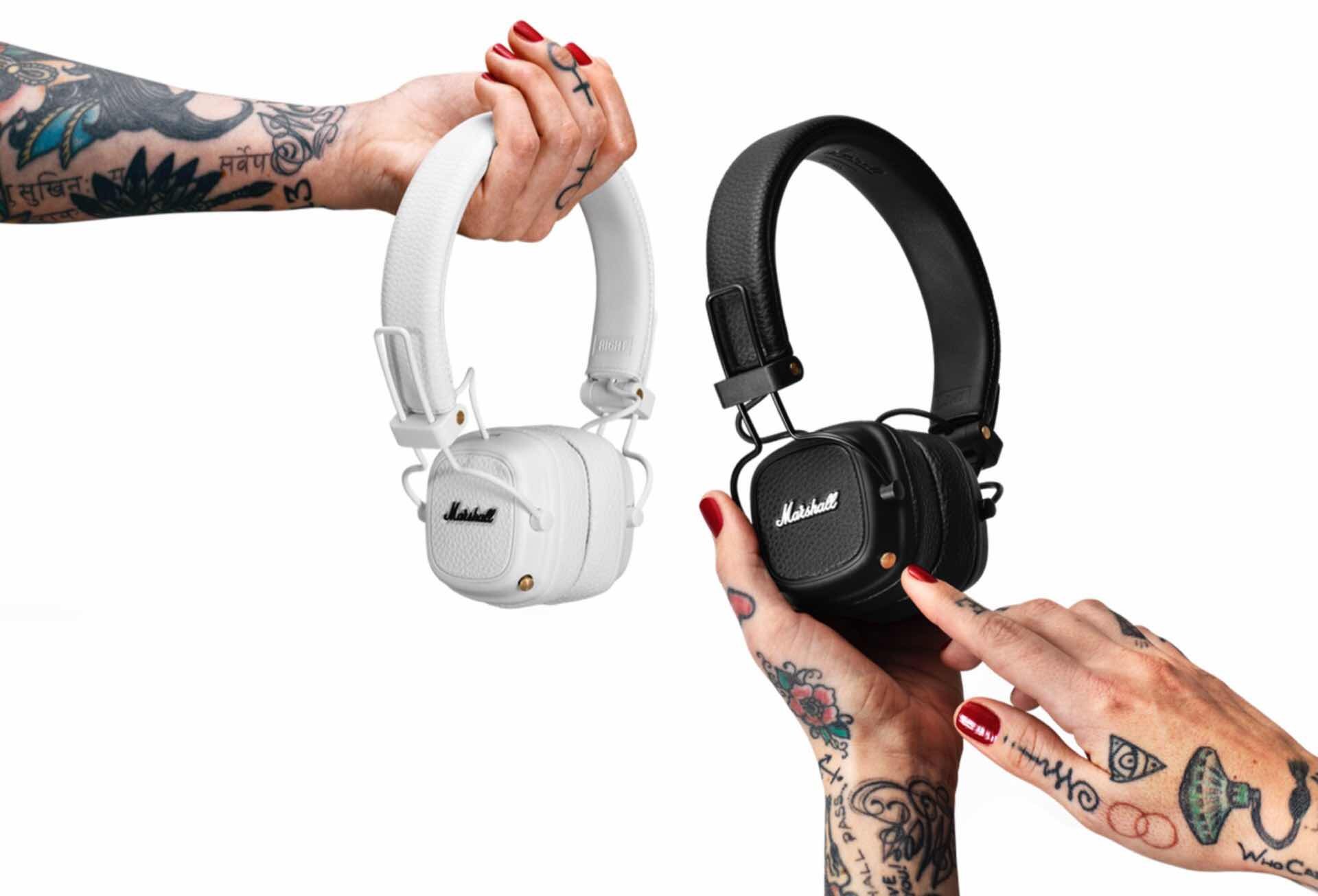 On the technical side, the Major IIIs contain 40mm drivers that offer clear highs and deep lows, lending themselves well to the crunchy guitars and thundering drums of rock music thats Marshalls specialty, after all but also do an admirable job when listening to hip-hop or just about anything else. Moreover, they employ aptX technology for high-quality, low-latency Bluetooth playback.
---
Jaybirds Vista sport earbuds are a pair of waterproof, true wireless earbuds that dont skimp on audio or build quality, and from the moment of their release theyve been garnering positive reviews:
But just because theyre smaller and lighter doesnt mean they sound worse. Jaybird moved up to a 6 millimeter driver that delivers much richer quality than before. [] Theres a huge leap forward in mid-range definition, but theres still a nice kick in the low end for bass-heavy tunes. And even though they dont have noise canceling, they do a solid job of blocking out external clamor. I was still able to listen to podcasts and music at reasonable volumes on incredibly noisy subway platforms.

Devindra Hardawar, Engadget
The sheer portability reminded me of AirPods, but theres an essential distinction. The new Jaybird earbuds are practically bombproof. You can get them wet or bury them in dirt, and theyll keep working. Functionally, the Vistas are probably the best fitness-focused earbuds Ive tested.

Adam Clark Estes, Gizmodo
These are the kind of earbuds youll actually want to listen with outside of workouts. Theyre so small and light youll almost forget youre wearing them, they sound as good as AirPods, theyre rated IPX7 waterproof (and are incredibly durable otherwise), and accounting for the included charging case, theyve got a fairly competitive battery life of 16 hours (with an extra hour beyond that with just a 5-minute quick charge).
---
This year IKEA and Sonos teamed up to release a Wi-Fi speaker thats also a lamp,, which theyve cleverly described as the best sounding lamp in the world. The best way to describe it is like having a Sonos Play:1 or Sonos One built into a lamp stand.
+ Read our original post here.
---
Audioengines A2+ Wireless Computer Speakers are a quality mini music system for your desktop, bookshelf, or other small space. The two speakers put out a lot of sound for their compact size, which comes as no surprise since they share the same bones as their predecessors, the wired A2+, just with easy Bluetooth connectivity for all your devices.
They didnt add just any old Bluetooth either these bad boys employ aptX HD technology for high-definition (24-bit) playback over Bluetooth. That high-quality audio translates quite nicely through the speakers themselves, thanks to their aramid fiber (essentially, Kevlar) woofers and silk tweeters built into cabinets precision-tuned to offer clear, powerful sound with a superb low-end.
---
Audio-Technicas wired G1 and wireless G1WL deliver outstanding sound clarity and bass response for the ultimate gaming audio experience.
Borrowing some design cues from the companys M50x line of studio headphones, both headsets boast large-aperture 45mm drivers that deliver outstanding sound clarity and bass response for the ultimate gaming audio experience. Since the professional-sounding boom mic is detachable, you can actually use each headset as a great pair of headphones in your day-to-day life, then reattach the mic when its time to crush the competition.
Two points of note:
The G1s 6.6-foot 3.5mm connector makes it compatible with PCs and all current-gen gaming consoles, like the PS4, Xbox One, and Nintendo Switch.
The G1WL, on the other hand, is really only compatible with PCs and Macs via the included 2.4GHz USB-A wireless transceiver. Sorry, console players. However, you do get a good tradeoff in the form of 7.1 virtual surround sound for totally immersive gameplay.
---
As we approach a world where all household appliances offer voice control in some form or another, it should come as no surprise that Sonos has a smart TV soundbar with Alexa control built right in for voice-controlled playback.
This voice control works with a number of streaming services, including Spotify, Pandora, Amazon Music (of course), iHeartRadio, TuneIn, and SiriusXM. If you have Apple devices, the Beam also works with AirPlay and Siri, meaning you can count Apple Music on that list as well. As youd expect, the soundbar integrates perfectly into any existing Sonos system, so your whole home can be filled with beautiful sound simply by speaking a command.
Even with only the Beam and no other Sonos speakers, youll be rewarded with far richer sound than your TVs speakers are likely to put out. Its not quite the same as having a full surround system with a sub and all though that is an option but for such an unassuming-looking soundbar, it packs quite a punch.
* * *
Bags
---
Return to Table of Contents
---
Based on their popular Camps Bay bag and named after a county in California, ONAs photography-focused Monterey backpack has a more svelte silhouette yet still fits a DSLR kit (camera + up to 5 lenses) along with a 1213 laptop.
Its crafted from the companys signature waxed canvas with beautiful full-grain leather accents most notably, the top flap. This backpack will only look more gorgeous with age.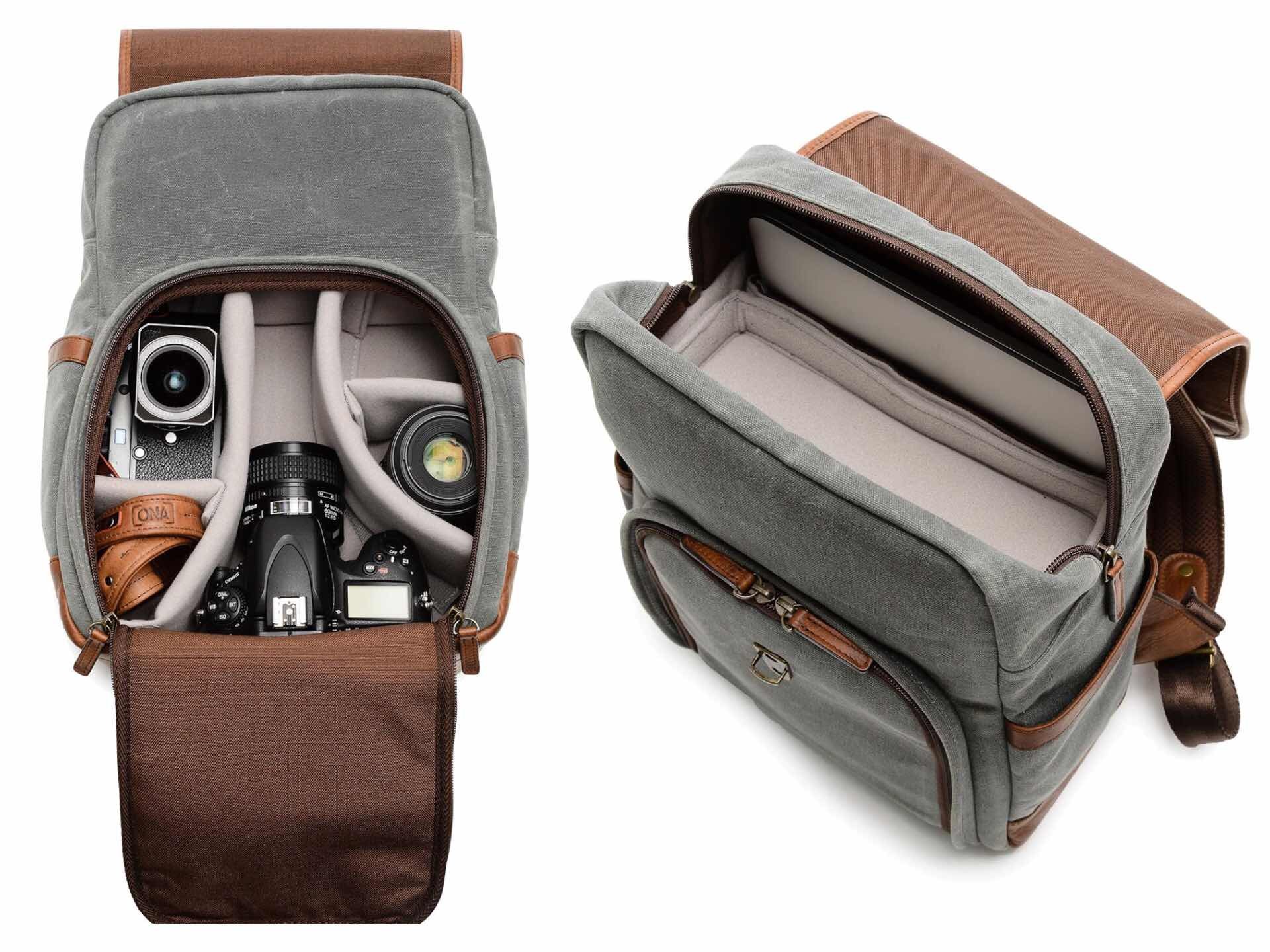 The front compartment (above, left) is where photography gear goes. When youre not shooting, the dividers in there can be taken out so the bag can be used like an everyday backpack. The top compartment is where youll find the padded laptop sleeve, which fits down behind the camera stuff. Also in that top area is a kind of shelf/tray (above, right) for your personal items, which can be adjusted to different heights.
---
For someone who simply needs a better briefcase at their side as they jet-set around the globe, Stuart & Laus timeless-looking Cary Briefcase strikes just the right mix of dapper style and high durability.
This ultra-lightweight bag is constructed from a waterproof DuraLite fabric comprised of resilient nylon twill with a thin layer of rubber foam bonded to the backside, with full-grain leather handles and straps that will soften and become more beautiful with age. One of the signature features of each Cary is the snazzy umbrella slot on the back.
The Cary comes in three styles/sizes to suit any organizational need perfectly:
Slim ($295)
Single ($325)
Double ($350)
Each is available in a range of colorways one of our favorites being the navy + tan, of course
---
Cant decide between a backpack or a messenger bag? Why choose one when you can get a bag that converts between both modes in a flash, while youre still wearing it? Hillside Industries signature Meridian 2.0 is a convertible messenger bag that allows you to easily transition over-the-shoulder carry and backpack modes, simply by dropping a shoulder strap or slinging another on without taking the bag off your body.
The continuous strap/ring system that makes this transition possible is a pretty clever innovation. Heres what it looks like in action: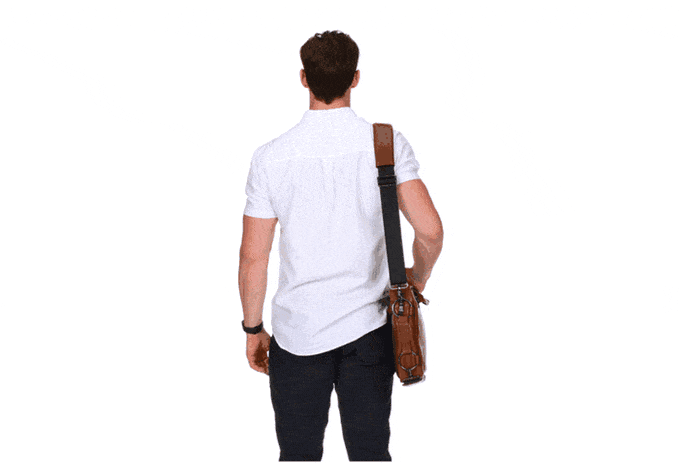 With the Meridian, you have a choice between water-resistant 400D nylon ($175) or full-grain vegetable-tanned leather in either black or brown ($275).
---
Designed for climbing/bouldering purposes and made from durable structured 1000D nylon, Topo Designs Chalk Bucket has a widemouth opening at the top that grants access to a secondary cinched enclosure where climbing chalk is kept. That same enclosure also has a couple of side slip pockets kept apart from the chalk by a polyester fleece lining for holding regular shoes til after the climb.
On the front of the bag is a key clip and an external pocket where you can stash a few essentials think: phone/wallet, a tub of skin repair balm, snacks, small grooming tools for after the climbyou name it. Plus, theres a series of daisy chain webbing that gives you attachment points for additional gear and act as places where you can put a water bottle and climbing brush.
* * *
Books & Novels
---
Return to Table of Contents
---
Have you read Emily Wilsons translation of Homers The Odyssey yet? Good, because one of the key players in it, the sorceress Circe, has a tale of her own to tell.
Madeline Millers Circe is something of a followup to her 2012 Illiad-based epic, The Song of Achilles. In this book, she retells the story of the eponymous witch goddess, reshaping the entire narrative of a former side character that people have reading for thousands of years:
In the house of Helios, god of the sun and mightiest of the Titans, a daughter is born. But Circe is a strange childnot powerful, like her father, nor viciously alluring like her mother. Turning to the world of mortals for companionship, she discovers that she does possess powerthe power of witchcraft, which can transform rivals into monsters and menace the gods themselves.

Threatened, Zeus banishes her to a deserted island, where she hones her occult craft, tames wild beasts and crosses paths with many of the most famous figures in all of mythology, including the Minotaur, Daedalus and his doomed son Icarus, the murderous Medea, and, of course, wily Odysseus.

But there is danger, too, for a woman who stands alone, and Circe unwittingly draws the wrath of both men and gods, ultimately finding herself pitted against one of the most terrifying and vengeful of the Olympians. To protect what she loves most, Circe must summon all her strength and choose, once and for all, whether she belongs with the gods she is born from, or the mortals she has come to love.
You wont ever see Circe the same way again. Shes more than just a witch and lesser goddess who turns guys into pigs and entices heroes to her bed; shes a clever hero in her own right, not to mention an icon of feminine empowerment. In fact, Odysseus appears only as a cameo in her story, as she originally did in his. Her arc goes far beyond the brief time the two of them spent together.
+ Along this same vein are Natalie Haynes A Thousand Ships and Pat Barkers The Silence of the Girls.
---
Kerby Rosanes is an illustrator from Manila known for his best-selling Morphia coloring book series, featuring dazzling illustrations of fantastical creatures, mythological figures, and stunning landscapes that practically explode with intricate details for you to color to your hearts content.
Colormorphia is a compilation of the most striking images across the entire series, making it a great way to try them all at once. From the book description (all bold emphasis ours):
Colormorphia is a selection of Kerby Rosaness most remarkable artwork, featuring a stunning, full-color sixteen-page section at the beginning of the book that displays some of the most accomplished completed artworks produced by Kerbys fans. These demonstrate the range of approaches colorists can experiment with when coloring. Kerby comments on the styles and the results, describing why they work so well.

The artworks displayed in the color section are included in the black-and-white section of the book, too, giving the reader the opportunity to duplicate the approach should they wish. In addition, there are a variety of images to color featuring the very best from Kerbys Morphia portfolio. These include show-stopping spreads, such as the tiger from Animorphia and the camel from Imagimorphia, among others, plus a section of single-sided pages that can be removed, once colored, for display.
---
The chronometer a friction-free clock that keeps precise time at sea, regardless of local conditions and movement is a technology we take for granted nowadays but was utterly revolutionary in its time (pun intended). Before the 18th century, sailors had no way of telling their longitude at sea, and even the most experienced of them could find themselves lost as soon as land was out of sight, or shipwrecked upon encountering unexpected shores.
Dava Sobels Longitude tells the surprisingly gripping and dramatic tale of inventor John Harrisons forty-year obsession with building his perfect timekeeper an achievement even Newton and Galileo before him had failed to conquer.
As you will learn reading this story, there was plenty of drama and political intrigue to go around:
When a nationally-sponsored contest offered a hefty cash prize to the person who could develop a method to accurately determine longitude, the race was on. In the end, the battle of accuracyand willsfought between Harrison and arch-rival Maskelyne was ruthless and dramatic, worthy of a Hollywood feature film [or a TV mini-series Ed.]. Longitudes story is surprising and fascinating, offering a window into the past, before Global Positioning Satellites made it look easy.
---
We all know at least one introvert or we are the introvert who has trouble making connections in the business world and elsewhere. Karen Wickres book, Taking the Work Out of Networking: An Introverts Guide to Making Connections That Count, shares a lifetimes worth of practical networking advice for such individuals.
Wickre is a former Twitter editorial director and Google executive whos been working in Silicon Valley for 30 years now, and as a self-described introvert herself, shes had a lot of practice figuring out how to make lasting connections without having to leave her comfort zone. Her book shares the insights shes picked up along the way:
The common networking advice for introverts are variations on the theme of overcoming or fixing their quiet tendencies. [] Karens embrace your quiet side approach is for anyone who finds themselves shying away from traditional networking activities, or for those who would rather be curled up with a good book on a Friday night than out at a party.

For example, if youre anxious about that big professional mixer full of people you dont know, she advises you to consider skipping it (many of these are not productive), and instead set up an intimate, one-on-one coffee date. She shows how to truly make the most out of social media to sustain what she calls the loose touch habit to build your own brain trust to last a lifetime.
---
Maybe introversion isnt so much the issue, but more a lack of inspirational spark. Hey, it happens to all of us.
The Art of Noticing: 131 Ways to Spark Creativity, Find Inspiration, and Discover Joy in the Everyday is an imaginative, thought-provoking gift book by journalist Rob Walker that aims to build ones attention muscles so they can enjoywell, noticing things in the world around them:
Welcome to the era of white noise. Our lives are in constant tether to phones, to email, and to social media. In this age of distraction, the ability to experience and be present is often lost: to think and to see and to listen.

Enter Rob Walkers The Art of Noticing. This gorgeously illustrated volume will spark your creativityand most importantly, help you see the world anew. Through a series of simple and playful exercises131 of themWalker maps ways for you to become a clearer thinker, a better listener, a more creative workplace colleague and finally, to rediscover your sense of passion and to notice what really matters to you.
The 131 in the title refers to the number of exercises within the book that are designed to get you thinking about your environment, wherever you are. Prompts include things like:
Challenge yourself to notice one new thing on your commute every day.
Look around for the weirdest thing in the room when youre in someone elses home or office, and make a point of asking about it.
Pick one specific thing to look for wherever you go, like a single-object scavenger hunt.
In todays age of constant distraction from all directions (including our pockets), a book like this is a welcome tonic.
---
xkcd creator Randall Munroes hilarious third book, How To: Absurd Scientific Advice for Common Real-World Problems which follows previous bestsellers What If? and Thing Explainer explores ways to do seemingly simple tasks in the most excessively complicated and entertaining ways.
He employs plenty of infographics and his signature stick-figure illustrations to show just how Rube Goldbergian (though quite scientifically based) his suggestions really are. For example, here are some of the, uh, solutions read: really bad advice, just super inadvisable youll find within:
How to predict the weather by analyzing the pixels of your Facebook photos
How to cross a river by removing/boiling all the water
How to tell if youre a baby boomer or a 90s kid by measuring the radioactivity of your teeth
The many uses for lava around the home
Using a telescope to take selfies
How to use experimental military research to ensure that your friends will never again ask you to help them move
How to get to your appointments on time by destroying the Moon
And if you want to get rid of the book once youre done with it, he walks you through your options for proper disposal, including dissolving it in the ocean, converting it to a vapor, using tectonic plates to subduct it into the Earths mantle, or launching it into the Sun.
This is obviously a fantastic read for xkcd fans and science nerds alike, though it should be said that anyone in the right frame of mind will get a kick out of it and even learn a thing or two!
---
Is there any better feeling than cracking open a new novel and, before the story even begins, being greeted with a map? Do you ever just bookmark that page and reference it again and again, all book long, trying your best to pronounce every places name each time you come across it? Maybe you use the word worldbuilding in everyday conversation, to an embarrassing degree.
If youre relating hard right now, youd do well to check out Huw Lewis-Jones coffee table compendium, The Writers Map: An Atlas of Imaginary Lands. Inside is a veritable feast of 167 lovingly reproduced, full-color maps taken from many eras of fantasy literature and beyond, along with a series of essays and personal reminisces by writers and artists on their love of fantasy cartography.
---
When you think fantasy novel, what comes to mind first? Are you imagining dragons, epic quests, and the like?
Well banish those thoughts now, because thats not the sort of thing youre going to get with Robert Jackson Bennetts 2018 novel Foundryside. While the book does feature magic-esque elements (known as scriving in-story), its not like any classic sorcery youre used to reading. In fact, theres a rather interesting coding-style logic to it.
Sancia Grado is a thief, and a damn good one. And her latest target, a heavily guarded warehouse on Tevannes docks, is nothing her unique abilities cant handle.

But unbeknownst to her, Sancias been sent to steal an artifact of unimaginable power, an object that could revolutionize the magical technology known as scriving. The Merchant Houses who control this magicthe art of using coded commands to imbue everyday objects with sentiencehave already used it to transform Tevanne into a vast, remorseless capitalist machine. But if they can unlock the artifacts secrets, they will rewrite the world itself to suit their aims.

Now someone in those Houses wants Sancia dead, and the artifact for themselves. And in the city of Tevanne, theres nobody with the power to stop them.

To have a chance at survivingand at stopping the deadly transformation thats under waySancia will have to marshal unlikely allies, learn to harness the artifacts power for herself, and undergo her own transformation, one that will turn her into something she could never have imagined.
As Andrew Liptak of The Verge notes in his mildly spoiler-y review, it imagines magic almost as though its a type of artificial intelligence. [] I couldnt help but imagine that the book was essentially a cyberpunk novel, trapped in the clothes of an epic fantasy.
Couldnt have put it better ourselves.
* * *
Coffee & Tea
---
Return to Table of Contents
---
At just $100, the OXO Brew conical burr grinder is an attractively priced entry-level grinder that will save you $40 over the longtime top dog in this field, the Baratza Encore. In fact, thats about as cheap as you can get on this market before the quality really starts falling off.
(And, as we already know from their track record, OXO is a trustworthy brand to have in your kitchen.)
The OXO Brews sleek stainless steel construction lends itself to more than just good looks. It also makes the grounds container more resistant to static buildup, so the fines inside wont cling so stubbornly as they do in the Encores plastic bin.
Another advantage the Brew has over the Encore is that the hopper is removable while beans are still in it, whereas if you try that with the Encore, youd just have beans spilling out everywhere.
---
This 12-ounce YETI Rambler bottle with its leak-proof 360-degree lid is, possibly, our perfect drink container. The whole thing is dishwasher safe and its so easy to clean.
The lid itself is only two big pieces that are very simple to clean by hand or by simply tossing into the dishwasher. There is a soft click to hold the inner part in place as half-open. Then you can easily drink from the lid on any side. You could also completely remove the inner locking piece altogether, or tighten it down to seal the mug. Its brilliant.
YETI makes a taller version of this same Rambler (which does not include the Hot Shot cap) but, we love the smaller 12-ounce size. Whats cool about all these YETI Ramblers is that all the different lids are interchangeable. If you have a larger jug, the lid for that one fits on this smaller Rambler, and vice versa.
---
Bonavitas Interurban kettle is a painted version of their acclaimed variable-temp gooseneck that comes in your color choice, each with a matching stainless steel base:
Like the original variable-temp, the Interurban kettle can be adjusted to whatever temperature you like between 140F and 208F and hold it there for an hour, with six handy presets you can quickly jump between.
Theres also now a standalone Boil button for when the exact temp isnt so important to you as quickly getting the water up to boil. Nifty!
---
If the Ankomn Turn-N-Seal container we featured in last years catalog were a tad more stylish looking, the Fellow Atmos Vacuum Canister might be the result.
The basic premise is very similar: Using a hidden pump within the lid activated by twisting back and forth you create a vacuum inside the canister, protecting the contents from oxidizing and thus keeping it fresher for longer. Once the airtight seals created, simply press the button in the middle of the lid to release it and bring the pressure back to normal.
The Atmos canister comes in two colors and three sizes:
Matte Black:
Clear Glass:
---
Following a very successful Kickstarter campaign this past summer, the uKeg Nitro developed by GrowlerWerks, makers of the original (and quite handsome) uKeg pressurized beer growler is the worlds first fully integrated at-home nitro cold brew maker and dispenser. You know, for the kind of buzz thats appropriate before noon.
The promo video really tells you all you need to know:
If nitro cold brew is the type of coffee youve been dropping a bunch of money on at your local coffeehouse, youll love being able to have 12 cups of the stuff on draft wherever you go.
+ Be sure to pick up a pack of 16g nitro chargers to gift alongside the Nitro itself, as it does not come with any.
---
The Palmpress, is a portable, single-serve coffee press with an interesting concept that might just give the AeroPress a run for its money.
Its a collapsible silicone brewer that looks a bit a pour-over cone when expanded, except the whole thing is the press. You just fill it with coffee grounds and hot water, screw the lid on, wait a few minutes, flip it over onto a mug (watch out for that initial stream of hot coffee!), and gently press down. Thats it.
Notice how we didnt say anything about using a paper filter or pod or anything like that? Thats right its essentially a waste-free brewing process, every time.
+ More info in our original post. For an even more travel-friendly solution, see the JavaPress mug featured further down in this catalog.
---
If you happen to be the type who likes to make lattes and cappuccinos at home steamed milk art and all then youll appreciate Fellows Monty cups.
Constructed with a double-walled ceramic body, each of these cups has a hidden parabolic slope inside, which naturally lifts espresso crema to the top and makes it easy to create caf-worthy latte art. Whats more, every size of the cup is designed to be stackable with others in the collection, so theyll look great just being stored on top of an espresso machine or elsewhere.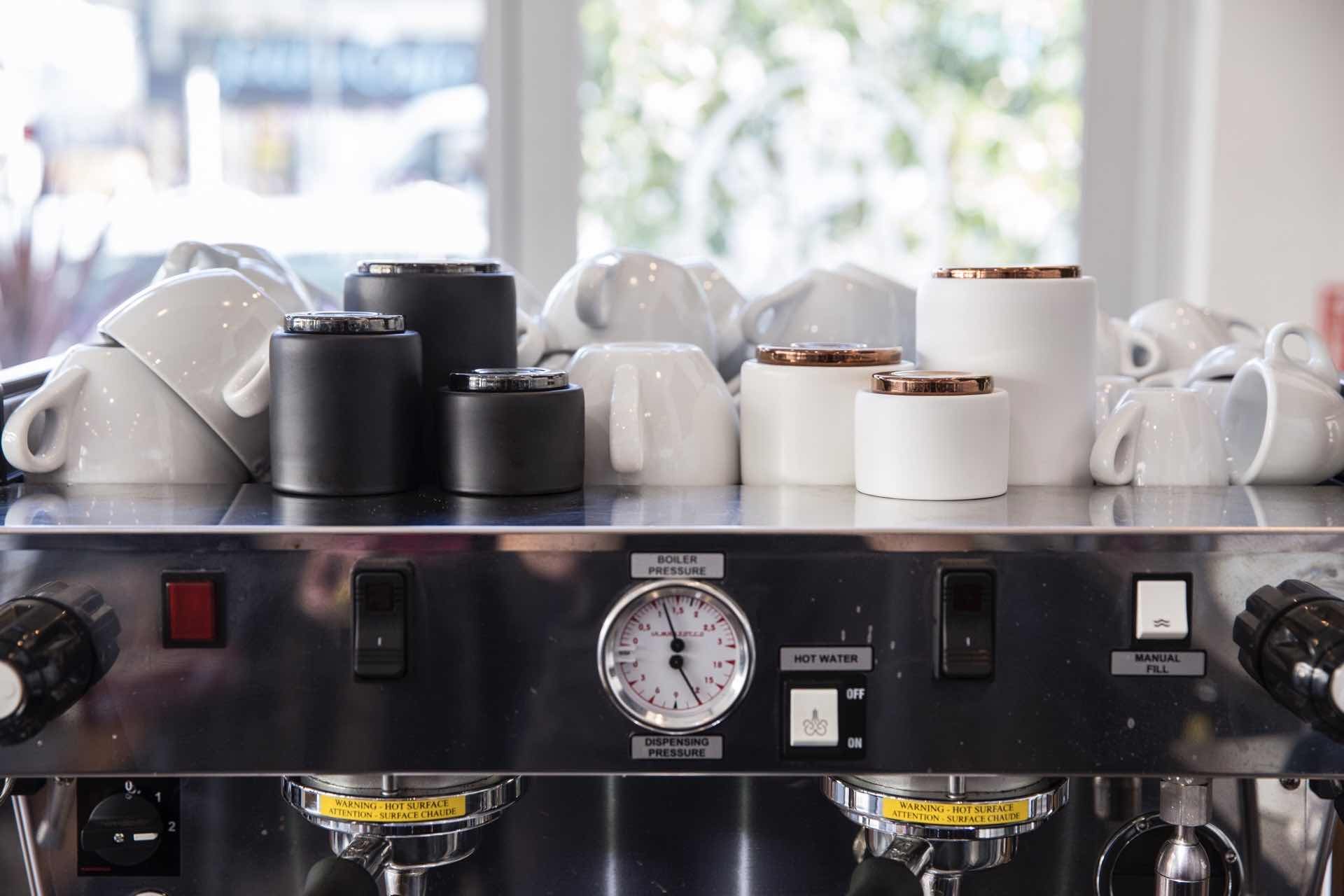 The cups come in matte white with copper bottoms and matte black with graphite bottoms, each of which come in four different sizes/styles: latte (11 oz), cappuccino (6.5 oz), cortado (4.5 oz), or a set of two demitasses (3.0 oz each).
* * *
Food, Drink, & Kitchen
Equipment:
Cookbooks:
---
Return to Table of Contents
---
Made with the utmost craftsmanship and quality, Snow Peaks 6.4 fl oz titanium curved flask is sleek and lightweight as they come, with a classy rounded design thats pleasing to hold and slips smoothly in and out of ones pocket.
The titanium construction keeps any metallic taste from being imparted to the scotch/whiskey/etc within, preserving the original flavor even if it gets forgotten somewhere for a few days.
---
If you watch The Great British Bake Off or Downton Abbey, youve likely seen Mason Cashs ceramic batter bowl make appearances here and there.
Its essentially a large, sturdy mixing bowl with a handle and spout built right in. It offers ample room to stir batters and doughs of all kinds, which can then be easily poured into muffin tins and cake pans or onto a baking sheet. Its also not bad for whisking together a whole lot of eggs for, say, making omelettes for the family.
Mason Cash pride themselves on the longevity of their bowls, crafting each one from sturdy stoneware that will last a lifetime without chipping or fading. Theyre microwave- and dishwasher-safe, so they have plenty of utility and ease-of-use to go around. Even the raised pattern on the sides is useful, making the bowl easy to grip in your hands or nestle under your arm without twisting or turning as you beat batters into submission.
---
Having a cold drink on the rocks takes on a whole new, geometric meaning with these Drink Rocks created by Norwegian product designer Runa Klock for Areaware. Theyre essentially whiskey stones that look like mini-sculptures you get to admire in your evening cocktail.
Made from natural marble and soapstone and finished by hand, these shapely and vaguely futuristic drink rocks are meant to be kept chilled in your freezer before being added to your bourbon, et al without diluting the drink like ice would. Theyd look just as cool on display in your living room or on your desk as they do in your drink.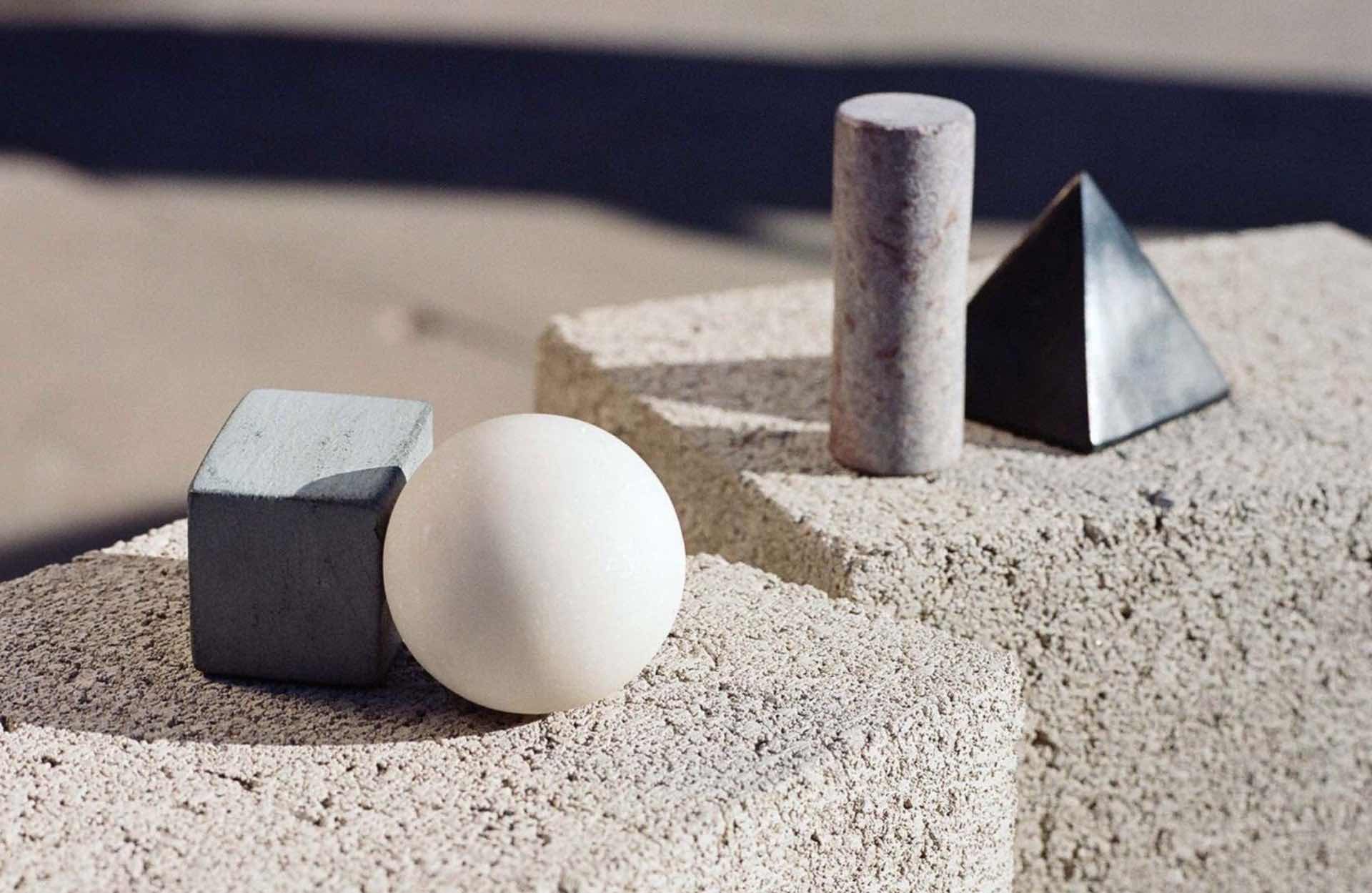 ---
Whether theyre a lover of big movie nights or a serious snacking fanatic, Urban Accents Blockbuster popcorn seasoning set offers a special alternative to store-bought boxed popcorn.
It comes with three varieties of popcorn kernels:
White Gold Classic and fluffy.

Ruby Red Slightly sweet.

Tri-Color Colorful blend of ruby red, white gold, and indigo blue kernels.
and six tasty popcorn flavorings ranging from sweet to savory to spicy:
Sweet & Salty Kettlecorn
Buttery Caramel Corn
White Cheddar
Asiago & Cracked Pepper
Tangy Dill Pickle

Sizzling Sriracha
Mix and match the kernels and seasonings however you like, or try the seasonings on other snacks than popcorn. You can even try toasting the Sweet & Salty Kettlecorn flavor on bacon. The skys the limit, really.
+ Looking for something even more gourmet? Take a look at this popcorn seasoning gift set by Dell Cove Spices ($38), which allows you to choose any four hand-blended seasonings from quite a list of flavors, all packaged in a black gift box and tied closed with a satin ribbon.
---
Margaret, Irene, and Andrew Li are the exuberant sibling trio behind the acclaimed Boston-based Chinese restaurant and food truck catering business, Mei Mei. After several years of success in the restaurant world, the three of them decided to publish a cookbook full of inventive Chinese-American recipes you can feel comfortable making at home, and have fun doing it:
Take the Double Awesome: flaky scallion pancakes stuffed with two oozy eggs, sharp cheddar, and garlicky pesto; could there be anything better? Ridiculously delicious and unexpected dishes like Cranberry Sweet and Sour Stir-fried Pork and Red Curry Frito Pie will become new staples for your cooking lineup. Throw a hands-on dumpling-making party and let your friends decide whether to serve them chewy and pan-seared or crackly and deep-fried. Packed with pro-cooking tips, sauces to amp up any meal, sustainable sourcing advice, and over 100 delicious recipes, this book is your ticket to making the Chinese food of your dreams any night of the week.
Its got J. Kenjis seal of approval, which is all the recommendation anyone should need.
---
Know someone with an unhealthy obsession with spicy Asian food (if such a thing is even possible)? Set their imagination and tastebuds alight with Diana Kuans Red Hot Kitchen, a cookbook that dives into the fiery world of DIY Asian chili sauces:
From Thai Sriracha to Indonesian sambal to Korean gochujang and other fiery favorites, Asian chili sauces have become staples in restaurants and homes across America. They add a palate-pleasing subtle kick or a scorching burn to the stir-fries, appetizers, and noodle dishes so many people love. But until now, these tantalizing flavors havent been easy to recreate at home with fresh, all-natural ingredients.
Not only will your gift recipient be learning how to easily make 9 of the most flavorful sauces of their life including the life-changing XO sauce, which New York Times food writer Sam Sifton calls the truth and a fish-pong-fiery umami bomb that elevates all that it touches theyll also be getting over 100 enticing and easy-to-follow companion dishes for those sauces.
+ More info in our original post.
---
What about someone who can never get enough great Mexican food? Well, thats where 2011 cookbook Truly Mexican comes in.
Written by James Beard Award-winning chef Roberto Santibaez and food writer JJ Goode, Truly Mexican features 128 authentic Mexican classics in all, from classics like tacos, enchiladas, and tamales to more advanced dishes like Braised Short Ribs Adobo and Red Snapper Papillotes in Green Mole.
It also covers a lot of helpful techniques youll need to know, along with info on tracking down true Mexican ingredients.
Mexican cuisine is an American favorite from coast to coast, but many people are too intimidated to try cooking real Mexican meals in their own kitchens. In Truly Mexican, Roberto Santibaez shows you that its the flavors that are complex, not the cooking. With effortless preparations and fresh, flavorful ingredients, Mexican home cooking can be simple and simply delicious.

An introduction to Mexican cooking covers the main ingredients as well as how theyre best preparedfrom toasting tortillas to roasting tomatoesand offers a few simple kitchen commandments that make great results a given. Recipes cover main dishes, sides, salsas, guacamoles, moles, adobos, and more.
---
You may already know the joys of advance meal prep, but have you considered applying that idea to making cocktails? Food writer and Queen of Cocktails Maggie Hoffman has a book called Batch Cocktails: Make-Ahead Pitcher Drinks for Every Occasion that wants you to put away the cocktail shaker and break out the pitcher instead.
The book contains 65 libations (including a few nonalcoholic ones) for a stress-free cocktail hour. They can be made days or even weeks in advance, so you can spend more time with your guests rather than mixing drinks at the last minute.
In true mixology fashion, many of the cocktails within have wonderful little names like Double Down, Bitter Ex, All She Wrote, Bone Machine, and Poolside.
* * *
Gadgets & Accessories
---
Return to Table of Contents
---
Nintendos new Switch Lite is a smaller and more affordable version of the original Switch. It sports a unibody design with fully integrated controls rather than having Joy-Con controllers that separate from the device, so its only compatible with games that support handheld mode i.e. no TV mode or tabletop mode.
On the plus side, you end up with a device thats overall lighter, sturdier, and not as easy to lose components for. And, since its $100 less than the regular Switch, the Lite is a great alternative for families who may not want to drop a ton on a game console for their kid.
+ Before the Switch Lite launched, we published a guide full of handy accessories and games for it.
---
As the latest and greatest revision to their flagship device, ecobees fifth-generation SmartThermostat with Voice Control boasts a more premium outer build than before, with a slightly thinner body and a new crisp, glass-encased touchscreen display (versus the old plastic one) for better touch sensitivity, along with even more significant updates under the hood.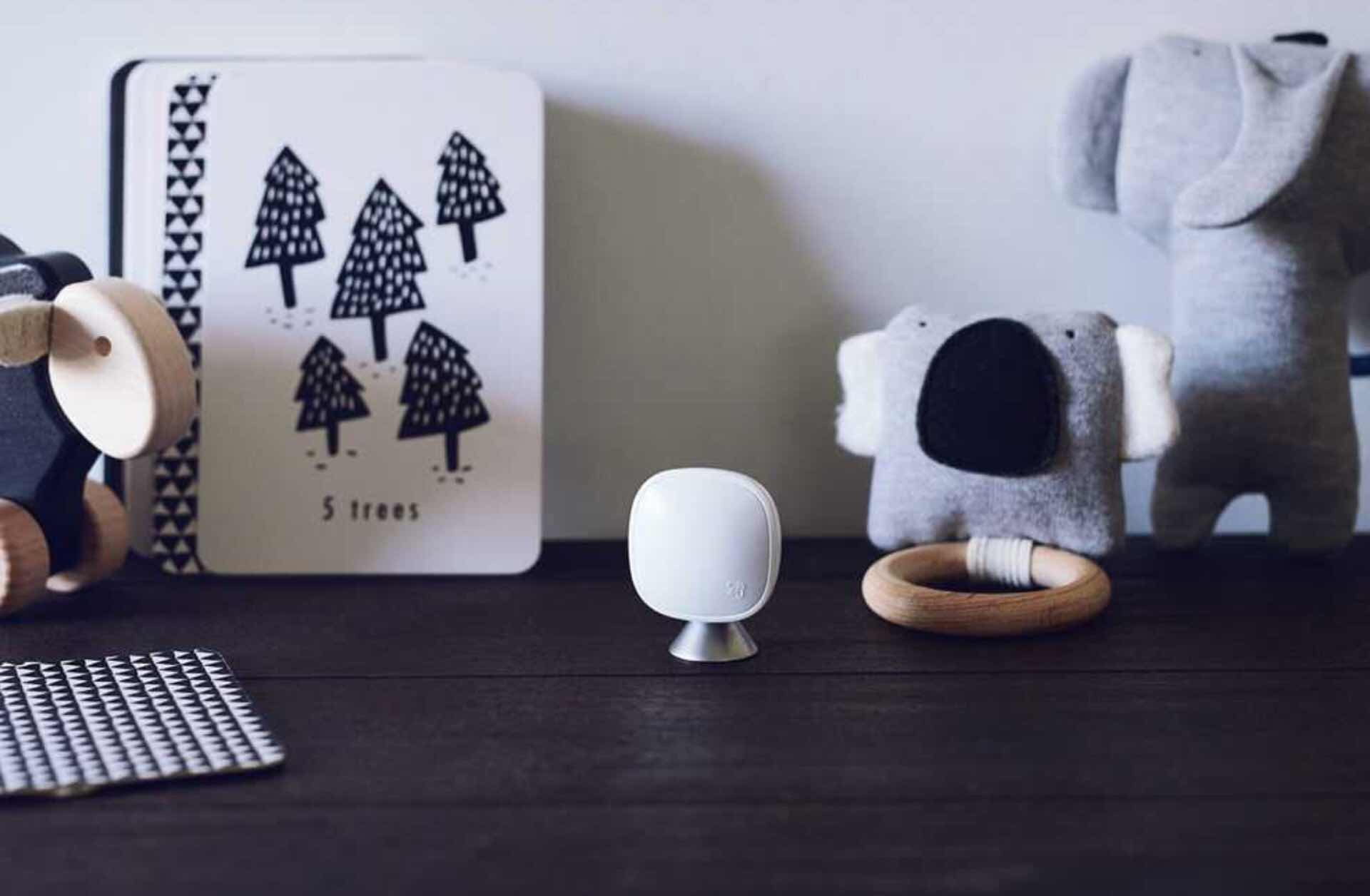 On top of the internal upgrades, the ecobees newly designed (almost to a cute degree) remote SmartSensors one of which is included in the main package have been overhauled to be more powerful than the previous generation, with wide-angle detection of motion and temperature, and a new Bluetooth pairing range of 60 feet.
---
The awesomely named Nebula Mars II is a portable mini projector by Anker thats perfect for casual streaming and movie watching, wherever you put it. At only 720p, this isnt the kind of thing youd use in a high-end home media center setup; its more for those of us who like to throw a Netflix show on from time to time.
Its about the size of a Bluetooth speaker which it actually can be used for when youre not watching something so you can take it from room to room, or move it around within a room, no problem. The cool part is that itll automatically correct the image after being moved, both in terms of picture focus and accounting for the keystone angling effect. You dont have to fiddle with settings every time you set it up, it just works.
The dual 10-watt speakers (one on either side) offer a rich, room-filling level of audio on their own, but if you want, you can still connect to external speakers with a 3.5mm cable or via Bluetooth. When youre not plugged into a wall outlet, the Nebula Mars IIs rechargeable 12,500mAh battery provides about 4 hours of video playback.
---
This past summer, the geek web got a pleasant surprise with the release of the Raspberry Pi 4, which wasnt expected to be released until 2020. This version of the famously hackable mini-computer comes with enough upgrades that it can finally be considered a budget PC option, and one that can still fit in your pocket.
Improvements over the previous generation include a faster processor, up to 4GB of RAM, full-throughput gigabit ethernet, dual-band 802.11ac Wi-Fi, and more. Weve got the full rundown of specs and buying options in our original post.
---
This years edition of Amazons top-of-the-line e-reader is virtually the same as the 2017 model but for one new feature: The display now sports an adjustable warm light that you can change the temperature of from white to amber so its comfortable to read in any lighting.
Like the previous model, the 2019 Kindle Oasis has the same 7 300ppi e-ink display and IPX8 waterproofing, plus an adaptive front light and support for Audible audiobooks. Really, the one weird choice they made this year was to stick with micro-USB charging rather than switching to the faster USB-C.
---
Ready for something cool? iOtties Auto Sense car phone mount has a proximity sensor that knows when a phone is headed its way, causing its arms to open and close automatically as you set the device in there one-handed. Seriously, look at it:
Whats more, once your phones securely cradled, the built-in Qi wireless charger pad starts charging any capable smartphone (up to 3.6), so you dont have to futz around with a cable every time you put the phone in or take it out.
* * *
Games & Puzzles
---
Return to Table of Contents
---
In case youve never heard of it in the past decade-plus, Dixit is a lighthearted, fast-to-complete party card game with an emphasis on imaginative storytelling. Literally, players take turns being the storyteller.
The [games wiki][dw] describes the basic gameplay pretty succinctly, and we have more details on it in our original post. To make a long story short though, Dixit is a creative blast for the whole family, and theyve got a number of expansions to keep things fresh for a long time.
---
If you or someone you know likes a challenge, check out the insane 1000 Changing Colors puzzle designed by artist Clemens Habicht. Its printed with a lenticular lens to create an iridescent/holographic effect where the colors change at different angles.
The effect is gorgeous to look at
but all the more challenging for it, as explained by Redditor u/puzzlecolornerd:
I do not recommend gifting this to anyone who is colorblind unless theyve wronged you in some extreme manner.
+ Of similar challenge is the solid-color Ravensburger Krypt puzzle.
---
The 8Bit Deck is a pixel art playing deck inspired by the PICO-8 fantasy console system. Every card and the tuck box were designed pixel-by-pixel using the Aseprite sprite editor, with all card text rendered in the fantastically retro PICO-8 font.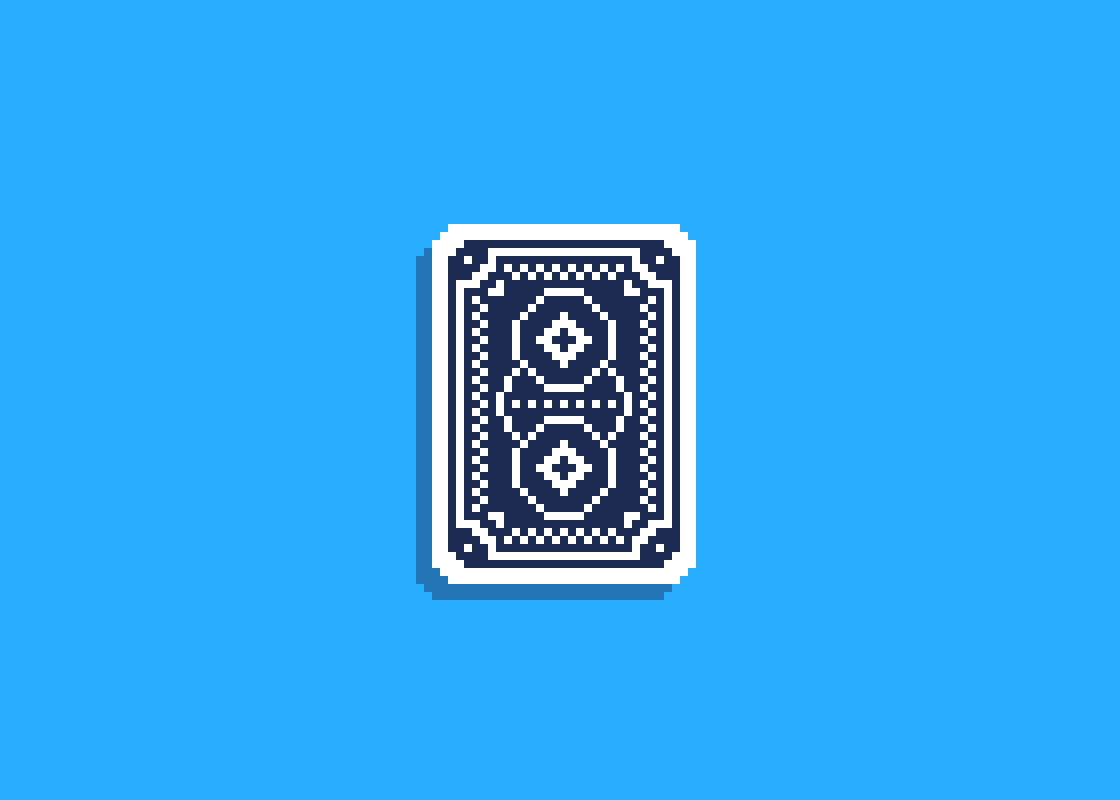 ---
Whereas most board games are about competition and destroying your opponents, Forbidden Island is a card game that takes a different approach by having 2 to 4 players form a team of adventurers who must work together to recover four treasures and escape by helicopter before the island sinks under the ever-rising sea.
+ You can read more details about this awesome game here. Also check out the sequel, Forbidden Desert.
---
Four Point Puzzles challenging 1,000-piece jigsaw of the Moon is based on an image from NASA that shows the near side of our sister celestial object in superb detail right down to the tiniest craters. No two pieces are exactly the same shape, so this is a puzzle you can spend a good chunk of time on.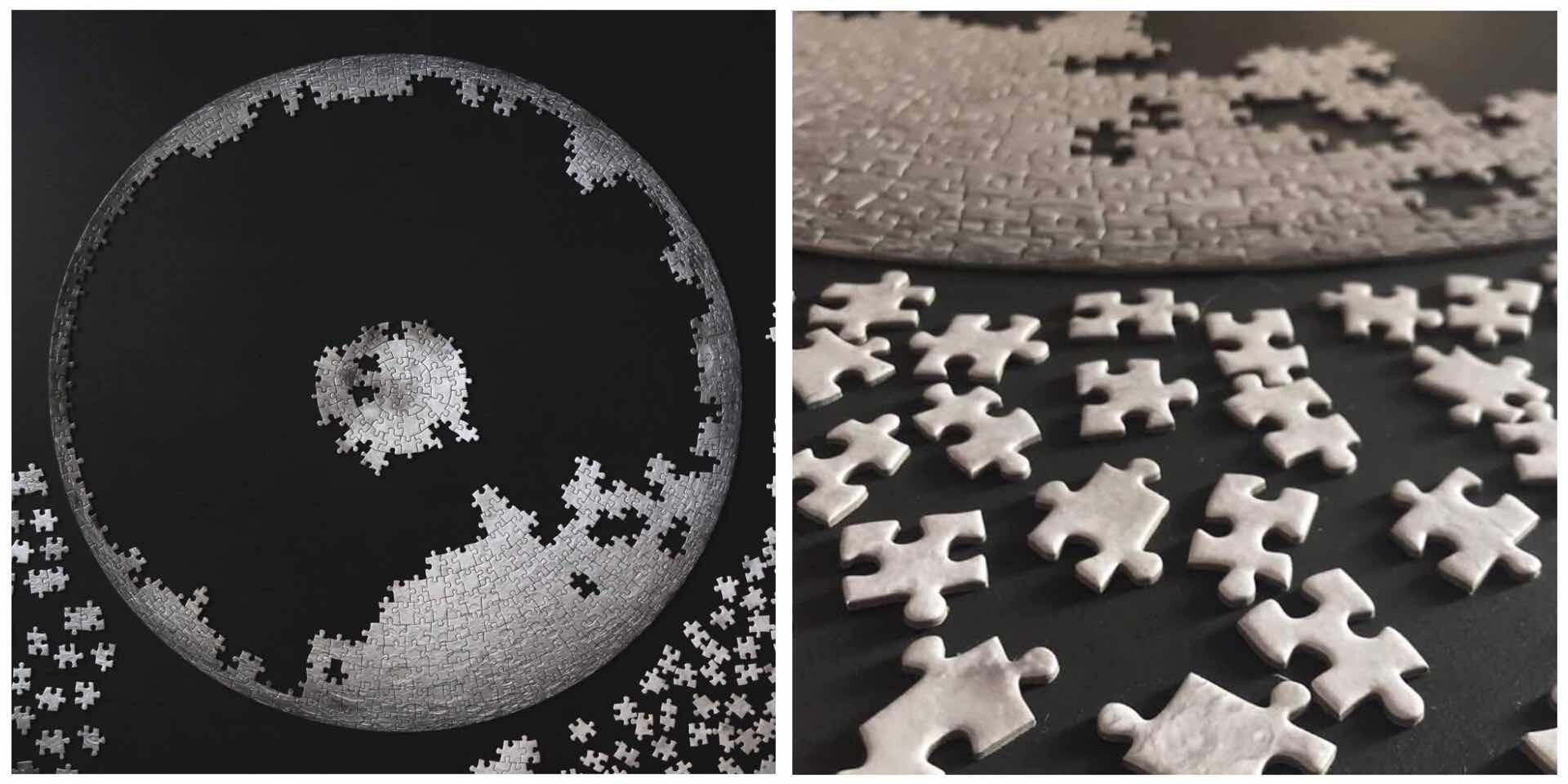 The completed puzzle measures 26.5 (67cm) in diameter and would make a fantastic wall display piece if you decide to frame it.
---
Programming and generally knowing how computers think are other types of skills kids will be expected to have in the coming years, and Turing Tumble is a really cool game that should get them started on the right track.
With just the included marbles and other components, along with the game board itself, players get to build simple marble-powered computers (akin to that Plinko game on The Price is Right) in order to solve a series of logic puzzles no electronics required.
Its crazy what you can do with simple switches connected together in clever ways.
+ Read our original post here.
* * *
Style, Grooming, & Everyday Carry
---
Return to Table of Contents
---
Fellas, weve all received a terrible sweater or two in our day. Lets avoid those false I love its with the minimally stylish Heavy Crew Neck sweatshirts by Wool & Prince.
These guys are known for being obsessive about merino wool, and the Heavy Crews are no different. Sporting a soft 78/22 blend of merino wool and nylon with a 300 GSM weight, these versatile long-sleeved shirts are as comfy as any tee you can think of, yet heavy and warm enough to be worn as casual sweaters in the fall or as base layers in winter.
Wear one on brisk morning jogs, layer it over a button-down at the officethey really work for anything.
---
A luxurious shave starts with first-class implements. Marram Co.s handsome Brush & Bowl Set will help round out your shave kit and make you the envy of your house guests. It includes:
+ The Brush A weighty, sturdy tool made from solid brass and plated in ammunition-grade chrome, with soft bristles made of silvertip badger hair and a handle finished in high-grade black rubber for excellent grip, even when wet.
+ The Bowl This tall, uniquely shaped bowl fits well in the hand and is made from two layers of metal: The outer layer is spun from solid brass before being chrome-plated with a high-gloss finish, while the inner dish is brushed in a way that creates lather-maximizing friction with the brush.
When youre not using the set, the brush docks perfectly onto the bowl lid, creating a kind of sharp, statuesque look wherever its stored.
---
Everybody should own a good, trusty knife theyre just so handy to have around when you need to open packages, cut cords, and more. In addition to its gorgeous midnight blue coloring, Spydercos massively successful Manix 2 tactical knife is a must-have in any collection. Take good care of it and youll have a lifelong companion.
+ There are other colors of this knife available, we just like how classy the midnight blue looks. Black-handled knives are so typical (though there are beautiful examples of those as well).
---
Equipped with an aerospace-grade custom aluminum pen and a 48-page dot-grid notebook, Dangos D01 Dapper pen bifold will be there whenever you need to jot down your thoughts, ideas, and to-do lists. Also holds up to 16 cards and has a built-in bottle opener on the anodized aluminum frame.
+ More info and photos in our original post.
---
If the original Acqua di Gi is a light, floral, and even sunny scent, then Profumo is the darker, more mature cousin destined for summer nights and chilly weather. As noted by Fragrantica, Profumo symbolizes the merging of sea waves with black rocks.
It shares some of the same aquatic, citrusy notes as its predecessor, but also with deeper tones like bergamot, geranium, sage, rosemary, and just a touch of incense. This is one that still gets compliments 810 hours after spraying.
---
For those who are guilty of toting too many bits and bobs in their pockets every day, an organizer pouch like the PocKit by Yellow Birch Outfitters offers a simple, effective, and ingenious way of organizing all those things in one place. That way, theres just one piece of gear to slip in and out of your pocket each morning and evening, rather than dumping out a myriad of individual items.
Measuring 4 x 6 in most cases and handcrafted from water-resistant 1000d Cordura nylon which is sewn with mil-spec nylon #69 thread and edged with mil-spec tape the PocKit comes in four main styles, which we detail in our original post alongside some helpful photos.
* * *
Tools & Trinkets
---
Return to Table of Contents
---
The VISE-GRIP 2078300 by Irwin Tools is among the best in the wire stripper field maybe even the gold standard.
It automatically adjusts to wire gauges between 1024 AWG, so you dont have to keep resetting it for different wires. It also has a little adjustable stopper you can slide left or right to lock in the length of sheath being stripped off, which is super handy if you have a bunch of the same type of wire to deal with on a job and you want them all to be stripped evenly and efficiently you can just go down the whole line one after the next, bam-bam-bam.
Since youll often need to crimp connectors and terminals while working with this stuff, youll be glad to know this tool has a built-in crimper that crimps 10 to 22 AWG (insulated or non-insulated), as well as 79mm terminals.
---
Swedish company Korbo has been making handwoven wire baskets since 1922, and are still doing it with the exact same technique today. These baskets were the kinds of things used and trusted by Swedish fishermen, farmers, and laborers a century ago, because they had to hold up to time, the elements, and all kinds of heavy duty work.
What makes them so incredibly durable is that theyre carefully woven by a craftsmans own hand from a single long steel wire, without any welding. Because of that, there are simply no parts of the basket that can fall apart. Add a specially made cloth laundry bag and youve got the most durable hamper youll ever use.
+ If the official Korbo site is ever out of a particular thing, try Rejuvenation and Finnish Design Shop.
---
Got a musician in your life? Theyll appreciate these stylish rings that each feature an offset phosphor bronze guitar string inlay specifically, a low E string with a lustrous color that contrasts beautifully with the surrounding ring metal. Perfect as an engagement/wedding ring.
Theyve got two main colors to choose from:
Titanium ($310

$155

as of this writing) Made from jewelers grade 5 6AL-4V brushed titanium and sealed on the inlay with titanium aircraft adhesive before being polished with beeswax.
Black Tungsten ($190

$95

as of this writing) Made from jewelers grade tungsten carbide, which is hard enough to cut steel and will never fade.
---
Best Mades vintage-styled, single-latch 15 toolbox is about as classic as it gets. Built and spot welded by hand out of 22-gauge powder-coated steel right here in the USA, this toolbox offers a nice open space to store workshop tools, art supplies, fishing gear, or any other odds and ends lying around.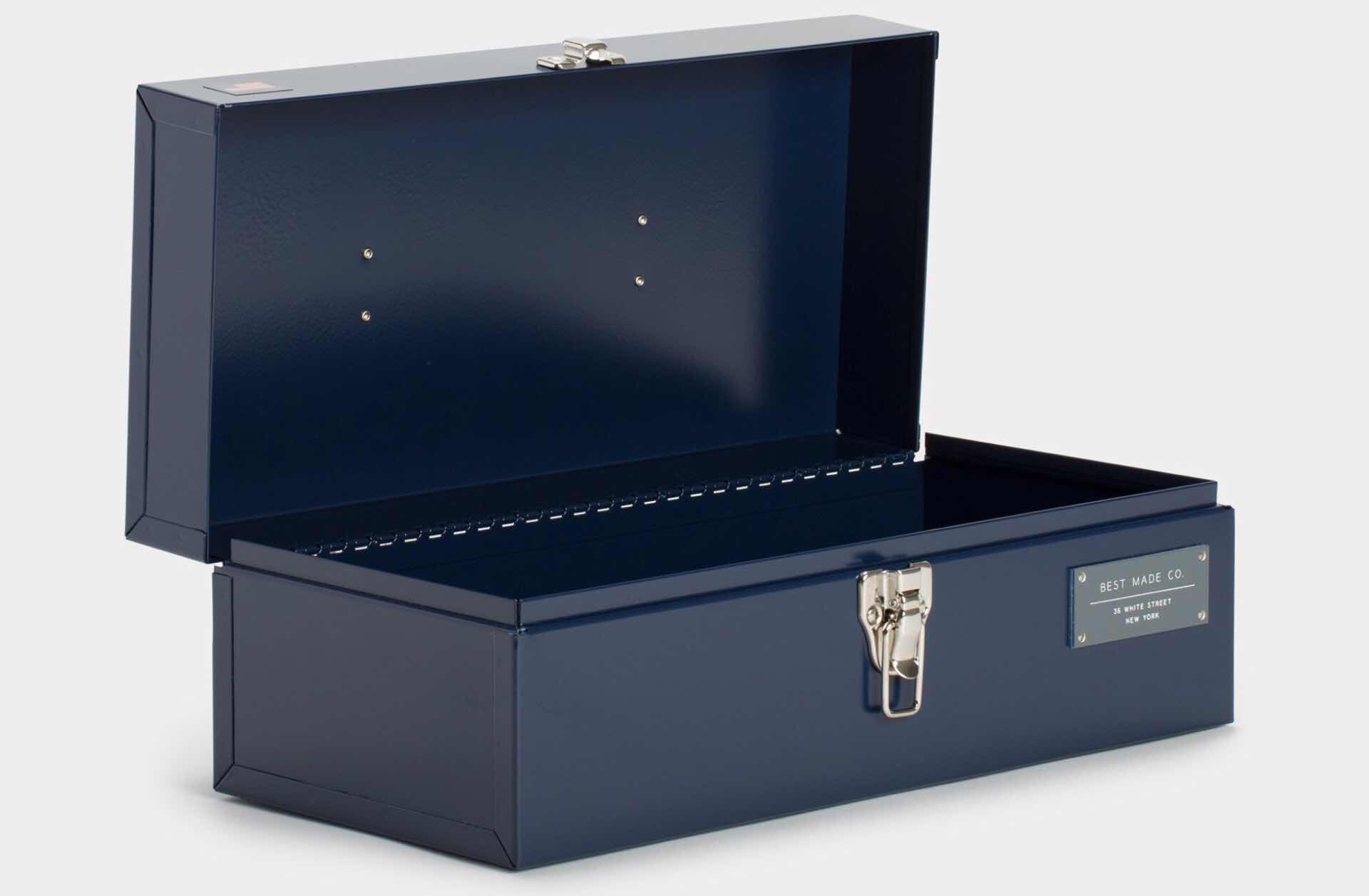 It measures 15.125 x 7 x 5.625 and comes in your choice of red, navy, or matte black.
---
MecArmys SDG1 and SDG2 titanium alloy screwdriver sets each feature a single mini-screwdriver with a circular or square-shaped bearing head, respectively and a knurled grip, alongside 33 interchangeable bits, all contained in a waterproof 500D Cordura nylon pouch (with YKK zipper) thats easy to carry anywhere.
That bearing on top allows the screwdriver to double as a spinning fidget toy:
---
If we were going to get someone a vintage-style lighter as something of a novelty gift,this would be it. Its got a bit of a steampunk vibe and feels wonderfully hefty in the hand and pocket. It even comes in a nice wooden box and includes a carry pouch, so its already primed for gifting to a best man, your dad, or whoever else you think will appreciate this classic-looking (and quite functional!) tool.
* * *
Toys & Kids
---
Return to Table of Contents
---
littleBits Space Rover Inventor Kit is a STEM-friendly toy that lets creative kids build and customize a planetary rover, then undertake hours of missions inspired by NASA astronauts.
This short video covers it pretty well:
Once assembled, you can pair the rover with the free littleBits app also compatible with the Electronic Music Inventor Kit and Base Inventor Kit to give the little guy new abilities, like collecting specimens, detecting alien life, powering up via solar panels, breaking through obstacles, and more.
---
The AWB Onesky reflector telescope is a surprisingly high quality stargazing tool for its price point, with proceeds going to an excellent cause. Its designed for beginner astronomers who prefer to learn the ins and outs of stargazing in a more hands-on way, rather than passively opening the box and getting straight to it and thereby skipping a rather educational aspect of the experience.
The OneSky Reflector is lightweight, portable, and easy to put together. As long as youre okay with the thought of manually aligning (AKA collimating) the OneSkys mirrors, youre sure to have an awesome time viewing celestial objects afterward.
+ Read our original post here.
---
Created through a team-up between Disney and Bandai, this pair of Toy Story-themed toy sets have components that combine into giant mecha robots, la Voltron and Power Rangers Megazords. Respectively, they are:
Woody / Robo Sheriff Star ($140)
And it gets even better: If you own both mechas, you can combine the two of them into an even bigger robot, the awesomely named Super Combination Gangreat King: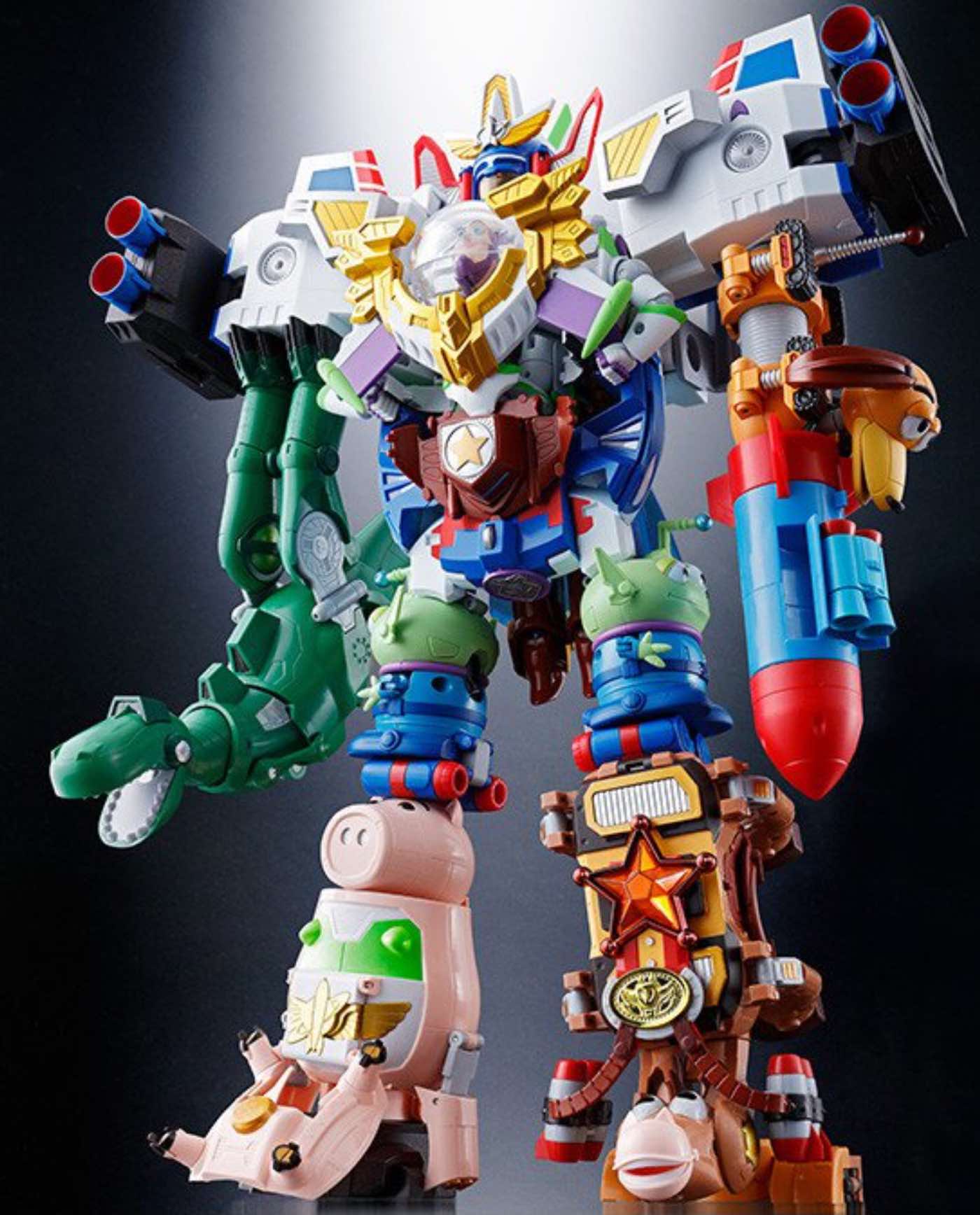 I mean, COME ON. How awesome is that?! As if that werent enough, you can round out your Disney mecha collection with the Mickey & Friends model ($276) that involves Mickey, Minnie, Donald Duck, and more: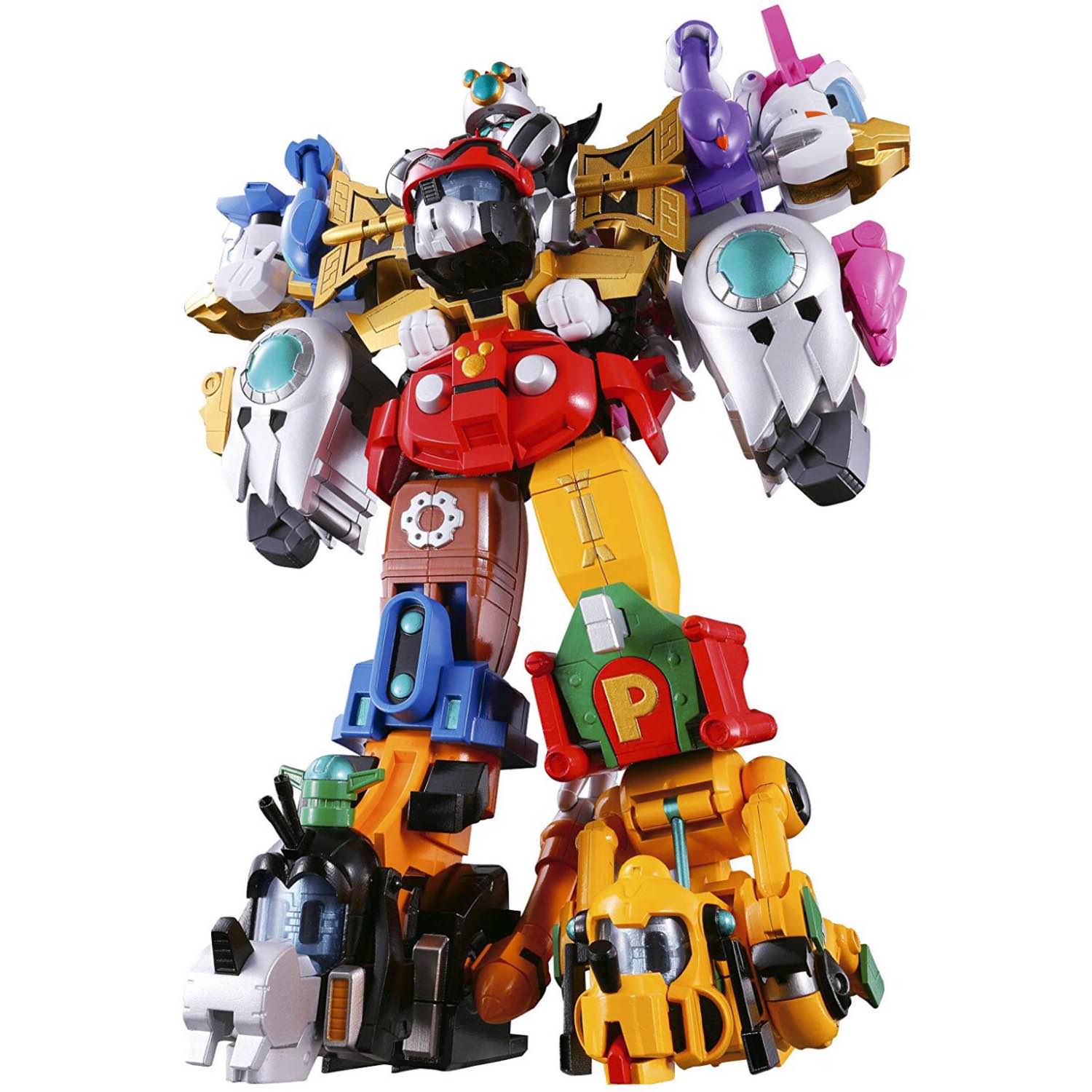 ---
LEGO enthusiasts know all too well how difficult some pieces can be to take apart. If youve ever dealt with that kind of frustration yourself, fear not, because the LEGO Brick Separator Tool is here to save the day (and your fingernails). Its a miracle worker when it comes to separating bricks of all shapes and sizes, from tiles to plates to axles and beyond.
This video shows the various ways it can be used:
The 8-pack comes out to less than a buck apiece, and youll have plenty of backups in case you lose any.
---
The HEXBUG nano Space Cosmic Command playset is a totally interactive and modular scene set aboard an outer space mission base, with plenty of activities and features to keep the self-propelled nano bug critters busy two of which are included, though you can of course add your own.
Its got a rocket ship, a gravity trainer gyroscope, an airlock passage, space suits for the bugs to wear, customizable rovers they can drive, an elevator, and more. Itll take a while before you run out of things to try here, and the amount of detail in the set is pretty impressive.
---
PIPEROID is a Japanese company known mostly for their robot character paper craft kits. Theyve got a whole bunch of these things to choose from, each of which is super easy to build you just have to cut apart the paper tubes that come in the package and assemble the robot using the pre-punched holes. No glue or tape necessary.
When youre done, youve got a little buddy (or set of buddies) that add a bit of personality to any space you display them in. The bots can each be posed in various ways, so with a little inventiveness you can create fun little scenes or simply play with them.
+ More photos and links in our original post.
* * *
Travel & Outdoors
---
Return to Table of Contents
---
Fjllrvens Passport Wallet is a practical and durable travel wallet in a slim format with room for cards, cash, coins, and of course, a passport or two.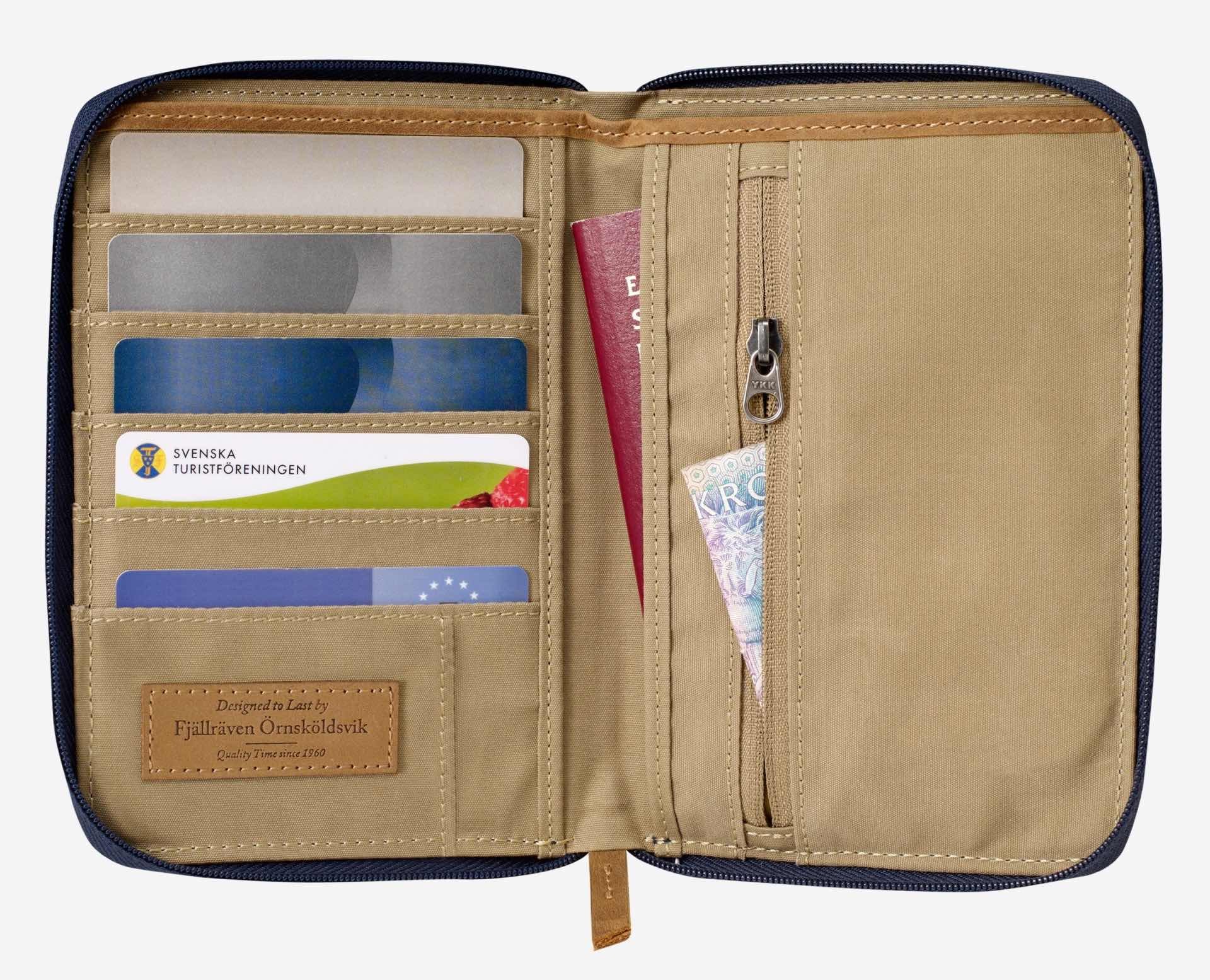 Its made from the company own G-1000 fabric, a tightly woven, hardwearing 65/35 blend of polyester and cotton thats been treated with Greenland Wax for protection against water (and wind as well, but thats not so much a critical feature for wallets).
The wallet fits two passports up to 125mm x 90mm (~ 4.9 x 3.5) and boasts some nice details throughout, like the reverse coil YKK zipper that hides its teeth from sight for a sleeker appearance.
---
Whether you like to read on a flight while your seatmate sleeps, or you have a kid who likes to read to themselves at night on road trips, youll get a lot of use out of this rechargeable book light, which has three brightness/warmth settings you can click through.
The clamp on the end has a pretty strong hold, so theres no concern of it falling off while reading or adjusting the flexible gooseneck for a better angle. Theres also a semi-flexible bit on the clamp that allows it to work well with books of varying thickness, or as a nightlight while clipped onto a table or other surface. It can even stand upright on its own, which is handy.
---
While the Palmpress we mentioned earlier is a quite portable way to press coffee in hotels and such, GSI Outdoors Commuter JavaPress is even more travel-friendly, as its essentially a French press (or perhaps more aptly, an AeroPress) that you can drink out of after brewing.
Not only is the brewing process a cinch, the JavaPress alos excels as a travel mug, with its spill-resistant top, sealable spout, non-slip foot that helps keep it upright, and the ballistic cloth-wrapped foam cozy sleeve that insulates both your hands and the coffee inside for a secure grip.
+ More info and links to other sizes in our original post.
---
WANDRDs handy little Travel Journal Notebook is a superb way to keep your travel plans organized so you have greater peace of mind and can thus be in the moment and enjoy your adventures more.
Its where youll track and organize all the necessary logistics research ideas, packing notes, budgets, pre-trip checklists, reservations, itineraries, et al. But more than that, it also acts as a travel log where you can record your experiences and trip highlights for posterity.
+ More info and photos in our original post.
---
Having a picnic is one of those things that always sounds like a good idea on paper, until you find yourself putting one of your nice home blankets on wet or sandy ground, making the whole experience kinda blegh and leading to more laundry you have to do when you get home.
Forget all that and pick up a waterproof, sandproof outdoor blanket like this one instead. Measuring an ample 6.5 x 5 when fully open and a compact 12.5 x 7.5 when folded, its large enough for a group to sit on together and small enough for a backpack. Not that you necessarily need a backpack to keep it contained, since the flap at the end securely velcros the blanket together after folding and provides a convenient carrying handle.
---
Hawk Zings foldable wooden chopsticks twist together or apart using the built-in threaded copper bits. That way, theyre easy to keep in a bag and are always on hand when youre out to eat and would rather not waste disposable chopsticks. Just dont leave them soaking in water too long.
The chopsticks come with a roll-up carrying sleeve with a carabiner for clipping onto your bag while traveling, camping, etc: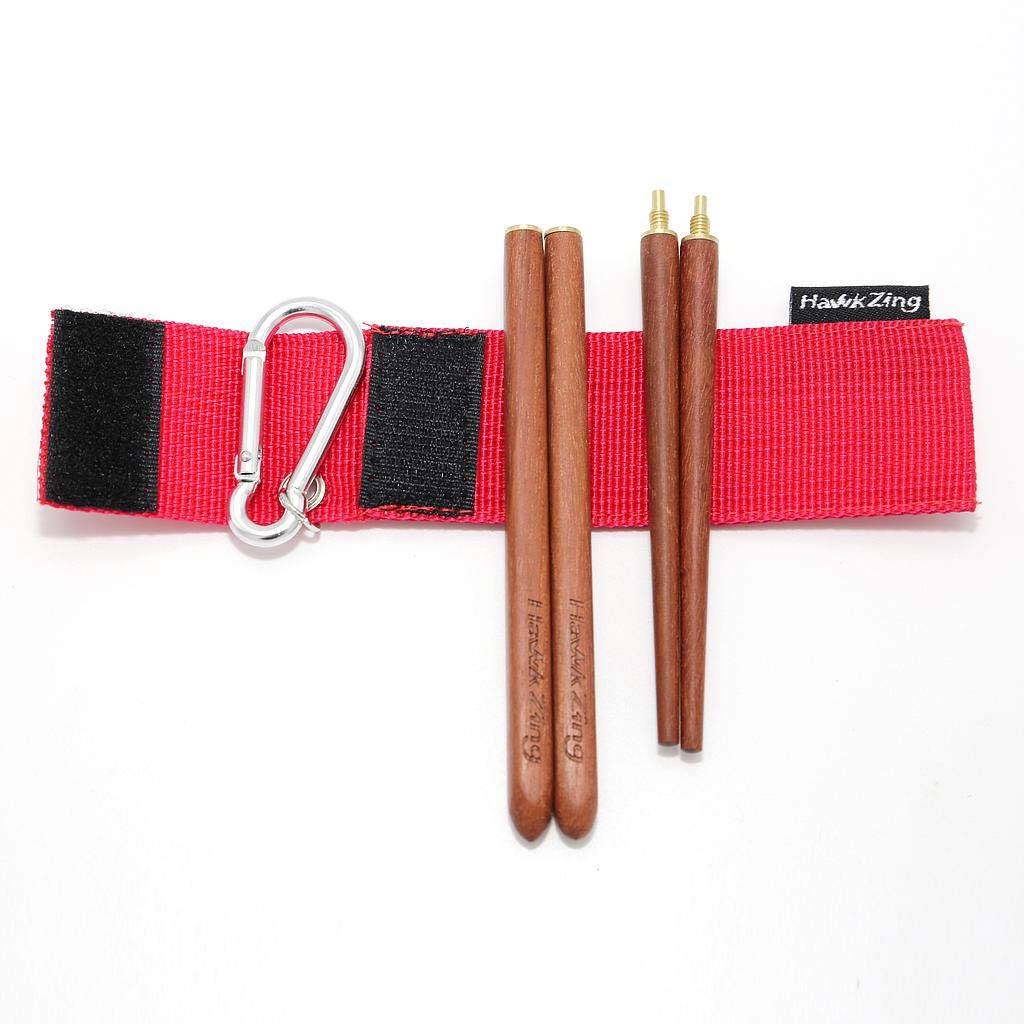 * * *
Writing & Stationery
---
Return to Table of Contents
---
This notebook is fabulous. I got an early edition and its the nicest soft-cover notebook Ive ever seen or used.


Intended to be something of a portable companion to their previous Panobook which was always meant to be left on your desk, not taken around with you Studio Neats softcover Totebook is small, thin as a pencil, and flexible, so its perfect for tucking into your bag and having on hand whenever you need to jot down your thoughts or sketch when the inspiration strikes.
The Totebook lays flat when open, and its 40 soft white pages carry a dot grid with subtle guide markers for divvying up the layout of each page in various ways. The last 8 of those pages are quad-perforated, so you can just remove a portion of the page for easy sharing or safekeeping.
+ More info, photos, and more in our original post.
---
Originally included only with their Lanier briefcase, Nock Co.s durable and water-repellant Lanier A5 pouch can now be purchased as a standalone accessory, sized to fit your most portable stationery goods. Its the ideal size for carrying into meetings to take notes or bringing with you on lunch breaks to do some sketching.
The main compartment is sized to fit 200+ pages worth of hardcover A5 notebooks (or multiple softcover notebooks), while the two interior side pockets are where you can stash several writing utensils, index cards, pocket notebooks (ahem), that sort of thing. You can also use the pouch to carry, say, a smaller iPad or Kindle.
---
NITECORE, a company mostly known for making great flashlights, also make a series of titanium pens like the NTP30.
This is a tactical pen that doesnt look like one. At first glance people would assume youve simply got great taste in pens, but by sliding the bolt upward in its L-shaped groove, the pen reveals a small tungsten steel spike thats hard and sharp enough to cut metal. Great for breaking glass in an emergency, or as a surprise self-defense weapon.
As a writing implement, the NTP30 serves its purpose well. Its lightweight, feels great in the hand, doesnt slide in your fingers as you write, and writes smoothly enough. It comes with a trusty Schneider Gelion 39 rollerball refill but works with any Parker-style refills, in case you have a preference there.
---
Crossword puzzles (even mini ones) are a nice little way to pass the time that doesnt involve staring at a screen. Unless you fill each one perfectly though, we dont recommend using a pen because youll be scribbling out mistakes and writing above them a lot.
What you need is a good pencil, and CW Pencil Enterprise offers a whole set of them hand-picked for this purpose. It includes 6 pencils specially tested for magazine paper and newsprint, each with its own strengths and writing feel. The little envelope the pencils arrive in works nicely as a way to store them.
---
TWSBIs ECO Transparent fountain pen lineup includes the Transparent Orange model. Like others in the line, this piston-filler pen sports a bright-colored cap and barrel end, so its always easy to spot wherever you set it down.
The clear demonstrator barrel shows off the pens generous ink reservoir capacity, and when filled with an appropriately orange ink which is super easy to do, just dip the nib into your choice of ink and twist the end cap to pull the ink inside it becomes a beautiful conversation starter.
---
Inventerys solid brass pen + stand collection isnt something to be kept hidden in a drawer somewhere, but rather proudly displayed.
Each pen comes from a single brass rod for unibody construction, and each is outfitted with an all-brass Schmidt mechanism (rather than a cheap plastic one), offering a smooth, quiet click that feels phenomenal.
The weighted stands are similarly machined out of solid stock brass, and are more than capable of holding your pen upright on their own. However, they are lined on the bottom with 3M double-faced adhesive that may optionally be used for extra security.
* * *
Charities
At Tools & Toys we have always donated 11% of our gross income to charity. If you click this link before you do your shopping on Amazon, well be donating 11% of our affiliate earnings for the months of November and December specifically to the three charities listed below.
We also encourage you to consider making some charitable donations this year, and invite you to give alongside us to these three organizations:
St. Jude Childrens Hospital: St. Jude is unlike any other pediatric treatment and research facility. Discoveries made at St. Jude have completely changed how the world treats children with cancer and other catastrophic diseases. Moreover, their hospital has been described as a hospital without walls where children in need are treated at no cost to their family.

Operation Christmas Child: Samaritans purse is a Christian ministry, and every year they work with volunteers and donors from around the nation to pack and ship shoe boxes full of gifts to children in need around the globe.

App Camp for Girls: App Camp For Girls is a place where girls can put their creative powers to work, designing and building apps, while learning more about the business of software and being inspired by women mentors in the field. This is an organization we proudly support as they spread the message that women play a vital role in the technology field and offer a significant contribution.
---
Return to Table of Contents